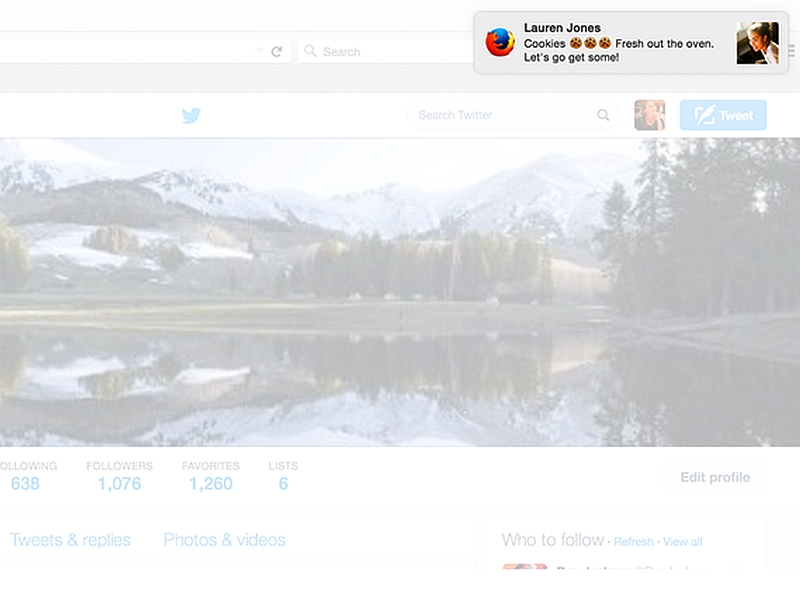 Twitter on Monday announced a handy new feature for users of its Web interface – desktop notifications for direct messages they receive. The company separately announced an upcoming update for its Android app that revamps the Direct Message interface.
Desktop notifications for direct messages is an opt-in feature, and users can choose to enable it at twitter.com/messages. To be noted is that Twitter is rolling out the feature in waves, so you may not see the option just yet. The desktop notifications appear on the top right corner of the browser window, showing the sender's name and a preview of the message. Upon clicking the notification, users are directed to their direct messages page from where they can read and respond.
In an email to Venture Beat, a Twitter spokesperson also confirmed an upcoming update for the Twitter app for Android that essentially revamps the direct message feature to boost engagement. The spokesperson said, "When you share a public tweet in a private Direct Message, you'll notice the screen where you pick who to send the message looks different. We've made the avatars more prominent, and placed your most recent conversations up top. Below your most recent conversations, we suggest more conversations to dive into," and provided a screenshot of how the feature will look.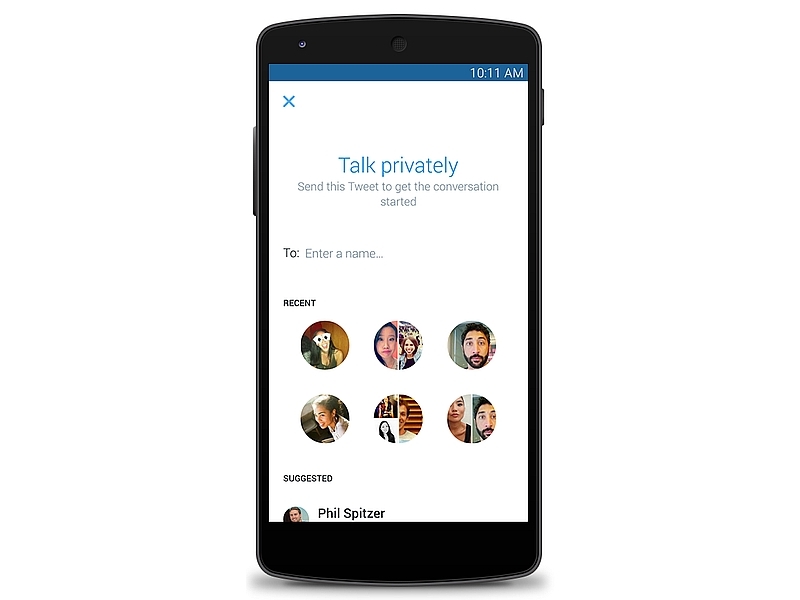 Twitter is clearly trying to give direct messages some more priority, boosting the one-on-one aspect of the social network. The desktop notifications rollout follows Twitter's announcement from a few weeks ago that lifted the 140-character limit from Direct Messages between users.
Back in April, Twitter made it possible for users to receive direct messages from anyone – another opt-in feature. In January, the company unveiled Group Direct Messaging.
The firm rolled out an update for iPhone users earlier this month. The latest feature brought landscape mode support for iPhone 6 Plus users. The app utilises the large 5.5-inch screen and allows users to manage their Twitter feed when held horizontally.
Twitter is also working on its Project Lightning where a team of editors would curate the most visually appealing and relevant tweets and show all of them in one single place. The changes would let users not only follow other users but also events.
["source-gadgets.ndtv"]