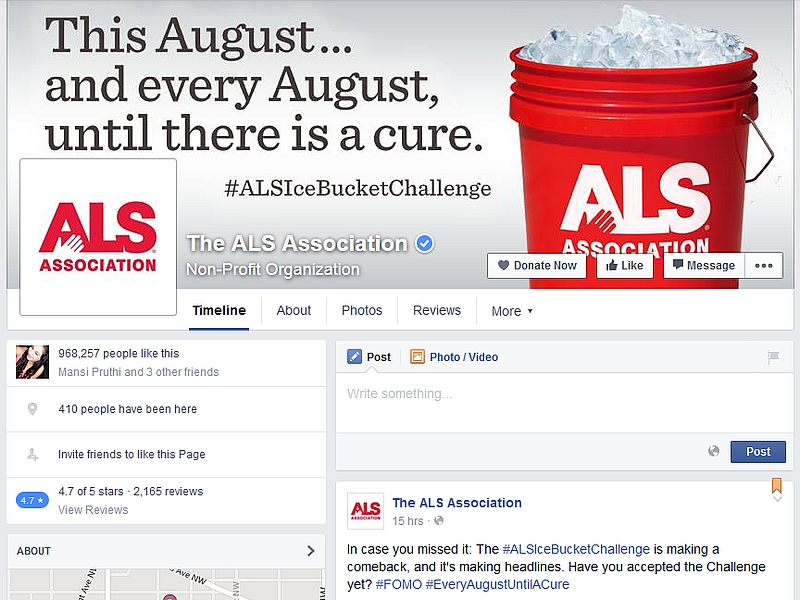 Facebook for Business on Monday announced the rollout of a new call-to-action button for non-profit organisations, called Donate Now. The button will be available for both Pages and link ads, and the social networking giant notes that not everyone has the feature just yet. The new call-to-action button joins previously available options like Learn More, Shop Now, Contact Us, and Book Now.
"We are excited to introduce a new 'Donate Now' call-to-action option on both link ads and Pages. Now, it's easier than ever for nonprofits to connect with people who care about their causes and encourage them to contribute through the website of their choice," said a Facebook for Business post.
It is worth noting that on clicking the Donate Now button, users will see a message from Facebook stating the particular non-profit organisation is "Not endorsed by or affiliated with Facebook". On clicking on the Continue option, users are navigated outside the Facebook website to the non-profit's donation page. The process remains the same on Facebook's mobile apps. Users can try the feature on the ALS Association Facebook Page.
Although this tool will be welcomed by most non-profit organisations, it simply provides a visible button to reach the non-profit's page to donate, and also shows a non-endorsement alert message to users, further distancing Facebook from the non-profit in question. To be noted is that the new Donate Now button is separate from the Donate feature Facebook had rolled out back in 2013, associating itself with major non-profit organisations such as the American Red Cross and WWF. In case of those non-profit partners, Facebook allows users to complete the donation process on the social network itself, and does not require users to navigate to an external website.
Facebook is testing a slew of other features for its website, of which the most recently seen was the testing of revamped profile pages for mobile. The firm was also seen testing LinkedIn-like profile tagging feature last month. It is additionally working on live streaming feature, Instant Stories and more.
["source-gadgets.ndtv"]