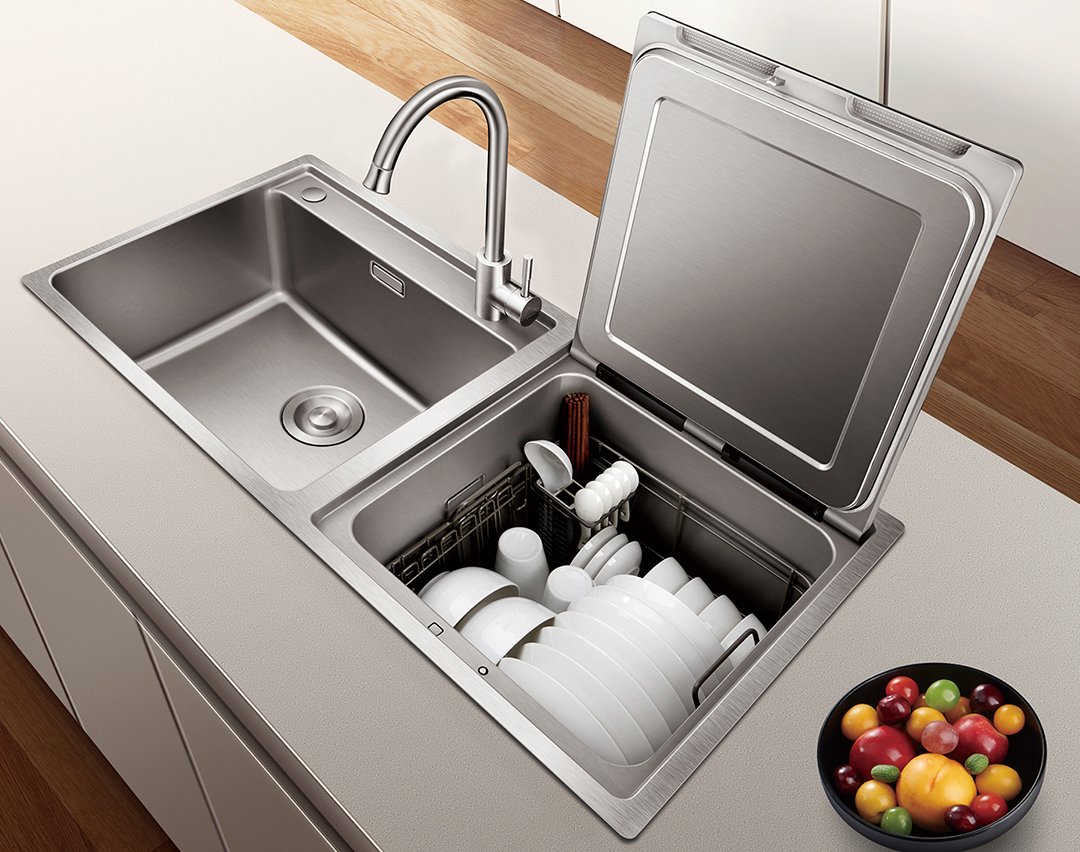 No matter how busy you are, or how successful you become, nothing compares to the joy of spending quality time with friends and family in the kitchen. Whether you are cooking up a gourmet meal for two or preparing a feast for a full house, the kitchen brings people closer together, making it the most important room in every home.
The centerpiece of every kitchen is the island. Although the island serves a functional purpose, it can easily become the highlight of any kitchen, drawing people in with gorgeous marble countertops, top-notch appliances, or cutting-edge gadgets. We created a list of the top features every kitchen island needs to wow guests and relatives alike, and some of these ideas are peak luxury, making kitchens of all styles look fit for a photoshoot.
FOTILE 3-in-1 Sink/Dishwasher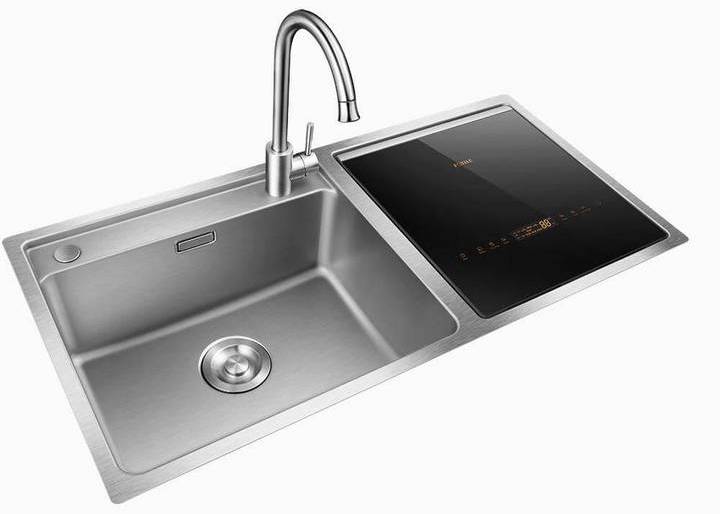 The FOTILE sink/dishwasher is the way of the future. This stainless-steel appliance is not only heavy duty and rust resistant but also a dishwasher, vegetable cleaner, and kitchen sink, wrapped into one machine. Unlike conventional dishwashers, the FOTILE opens from the top, which means users don't have to bend over to load or empty it. Parents with young kids won't have to fret about their children mistakenly opening the dishwasher as it runs either: The appliance has a child-safety lock that seals it tightly when in use. The sink's sleek, futuristic design, coupled with the dishwasher's functionality, adds a component of class to any newly renovated kitchen space. The elegance of this machine will make it the envy of all your guests, and you'll love its style, accessibility and convenience.
Vinothèque Café Undercounter Wine Cooler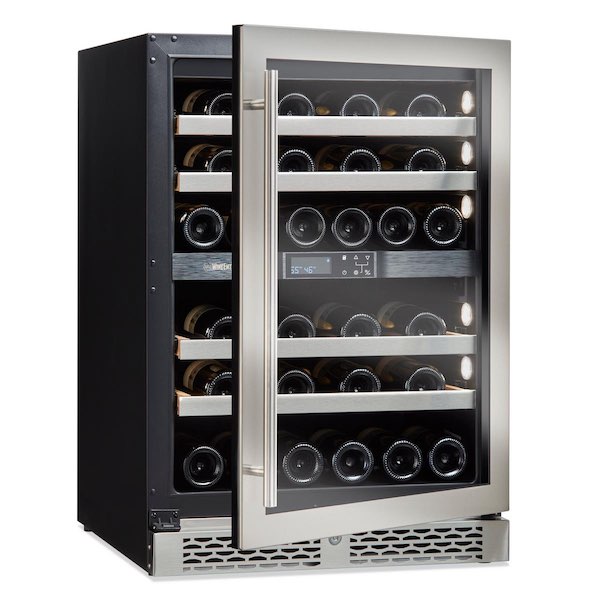 Wine is the perfect complement to any meal, and it's an absolute must-have for dinner parties at home. However, consistently storing it at the right temperature can be a challenge with just a normal fridge. This undercounter wine cooler from Vinothèque Café helps users achieve that ideal serving temp through its high-performance inverter compressor and spacious amounts of storage. The state-of-the-art cooler prevents dramatic shifts in temperature and fits neatly inside kitchen islands of any size. Its stainless-steel exterior and beach wood interiors give the device a modern yet casual flair, and owners will love how it chills bottles of white wine evenly and keeps red wine just beneath room temperature for maximum flavor.
Pyrolave Enameled Lava Countertops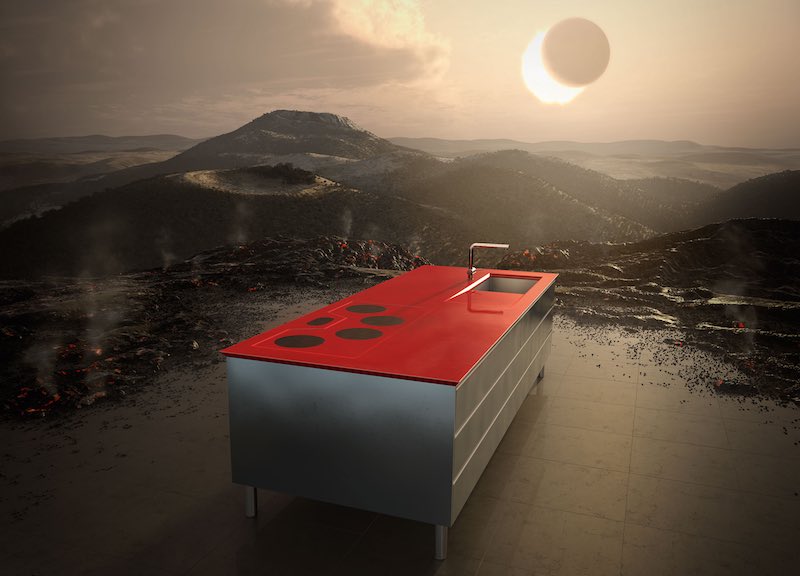 Installing marble or granite countertops is a popular way to spruce up tired-looking kitchens, but there's a trendy new material that's shaking up the industry: Pyrolave's enameled lava. Mined from the Auvergne Mountains in France, this durable and high-end substance adds a splash of whimsy to otherwise dull and drab kitchen islands. Each slab is sanded and smoothed by hand, and the company—which follows a distinct ten-step enameling process—produces these classy counters in a variety of modish colors, from muted neutrals to fully saturated hues. Pyrolave creates custom countertops for clients all over the world, and the company is quietly disrupting an industry that has long been dominated by more conventional stones and composite materials. Ordering countertops from Pyrolave is a fantastic way to be ahead of the style curve, and the richness of their fashionable colors will get the conversation going at your next house party.
Fairfield Gimlet Swivel Stool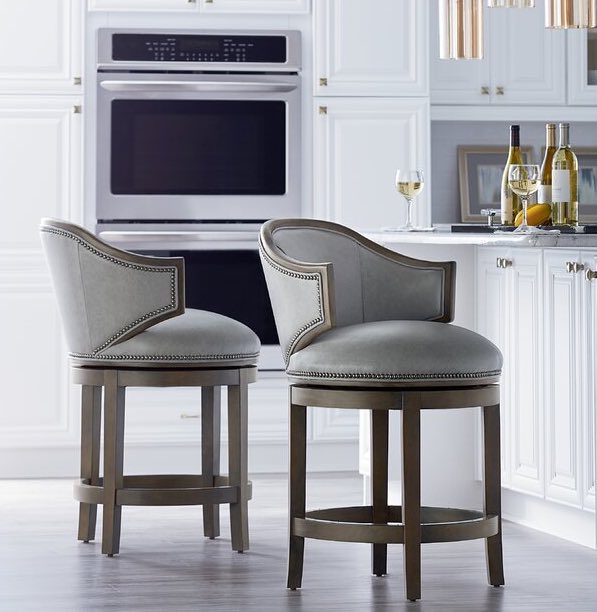 A kitchen island is only as comfortable and inviting as the chairs that surround it. Therefore, it is important to select barstools that project both coziness and sophistication, allowing guests and family to feel both at home and at ease. These Fairfield Gimlet swivel stools—with their studded accents and luxurious upholstery—fit a variety of home aesthetics and are comfortable enough to sit in for hours. Standing at 30 inches, they accommodate people from a range of different heights, and the back-and-forth motion means that whoever is sitting in them can adjust their seating to their own comfort. Refined yet relaxing, these Fairfield chairs enhance any kitchen island space, turning it into a welcoming sanctuary.
["source=jetsetmag"]