My first few hours with Fitbit Ionic were horrid. Mind you, it wasn't the device I had a problem with, but rather what I was doing with it.
Before I received my review unit, Fitbit demanded that I test it first. Fair enough. What I didn't know was that they really wanted to show off Ionic's fitness capabilities. I did a mini boot camp with celebrity trainer Harley Pasternak, and a grueling bike ride with Tour de France veteran Jens Voigt. I opted out of the 8-mile run with ultra marathoner Dean Karnazes, but my legs hurt just thinking about it.
When it was over, I learned two things: I'm terribly out of shape, and Ionic is a fantastic fitness band. Fitbit's new wearable tracked every second of my workout, dutifully calculating calories burned and recovery heart rate, and even knowing when I inevitably had to stop from exhaustion. But once I took it home and integrated Ionic into my far more sedentary lifestyle, I learned something else: It's not very good at being a smartwatch.
TABLE OF CONTENTS
A sporty, casual design
Evolution of the fitness tracker
Excellence in exercise
Few apps, even less functionality
Ionic just isn't that smart
A sporty, casual design
Ionic is more like a wristwatch than other fashion-minded Fitbits such as Blaze and Surge, but it still has a definite fitness tracker aesthetic. I was particularly impressed with the profile, which is several millimeters thinner than most other smartwatches due to its unique convex design for the heart rate sensor.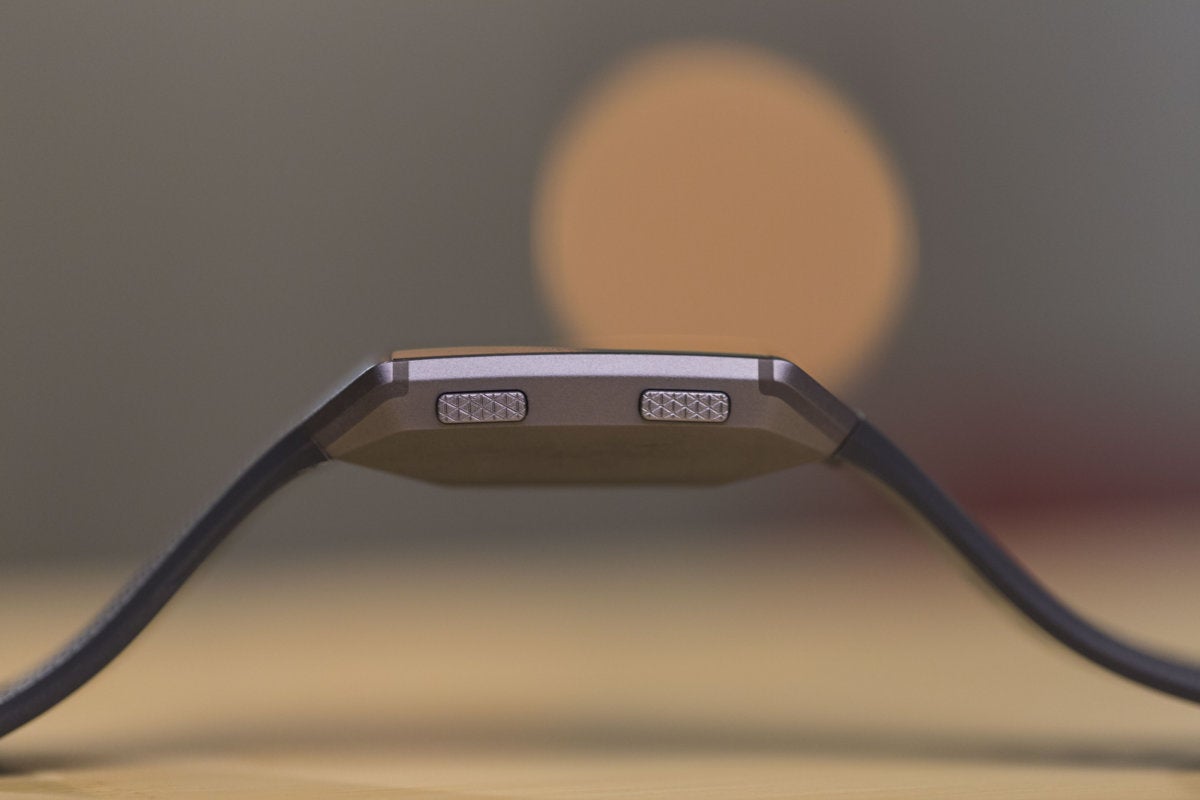 The body of the watch is square, with an aluminum enclosure that cradles its 1.42-inch rectangular LCD screen. Like Apple Watch, it doesn't have always-on capabilities, but the screen is impressively bright and crisp, especially when wearing it outside. However, while the bezels are smaller than Blaze's, Fitbit could have cut down on bulk even further by ditching its logo on the front of the device.
There are three colors available—two shades of gray and burnt orange—and Fitbit has designed the body of the watch to naturally flow into the band so it looks seamless. Like Apple Watch, you can easily change up the look with one of the bands for sale, and its super-simple strap-swapping system is the best I've used, even better than Apple's slide-out method.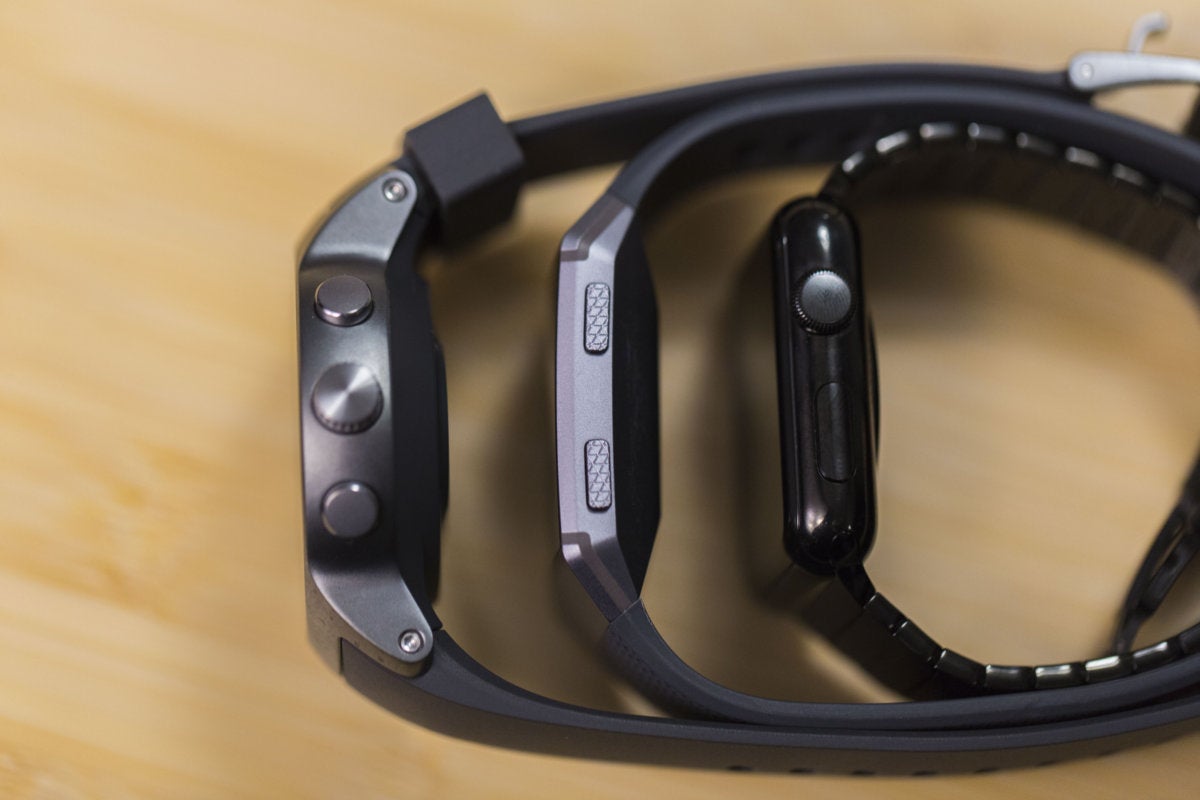 Ionic feels as solid as any Android Wear or Apple watch, and it's comfortable enough to wear for days on end. That includes when you're showering or swimming (or drenched in sweat from pushing a torque fitness sled with muscles you didn't know you had). Like Apple Watch Series 3, Ionic is equipped with 50-meter water resistance, far greater than the common IP68 certification (which only protects against 1.5 meters of submersion).
The biggest problem I had with Ionic's design is one that's hard to avoid: It's still a Fitbit watch. I didn't dislike the look as much as some of my colleagues, but there's no denying that Ionic doesn't feel as modern or fashionable as Apple Watch or even some of the better Android Wear watches.
Evolution of the fitness tracker
While the large color screen immediately conjures comparisons to Blaze, Ionic is quite a different animal. In fact, if you look at Fitbit's lineup, you'll see that Ionic is actually replacing Surge, and the $300 Blaze will continue to be sold as a cheaper alternative.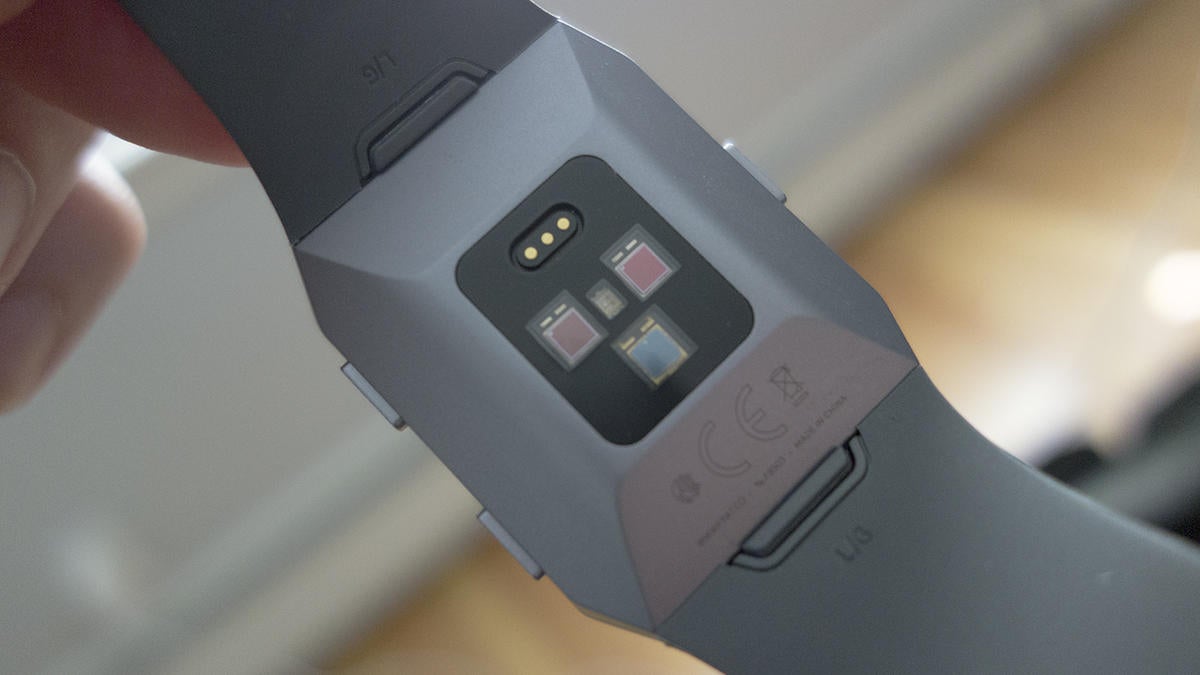 ["Source-timesofindia"]