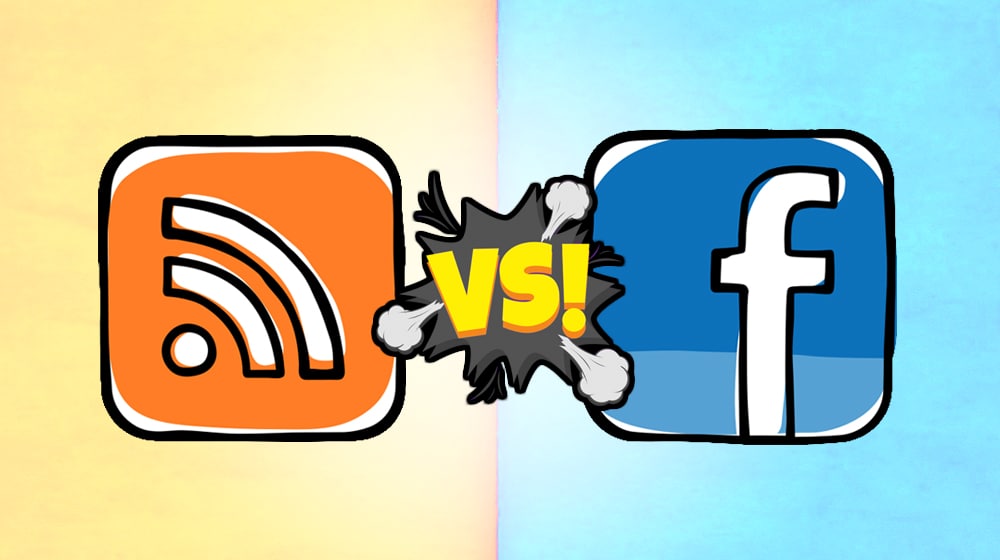 Each day I focus on creating content that's engaging, original, and shareable. It has to speak to an ideal customer's persona, with a relateable voice to match. It's not uncommon to have a team of marketing pros spend weeks defining what will make a piece of content resonate with the client and their followers.
But, then what?
If you're wondering where that content should go, you're not alone. Does it go on the company's website? Facebook? Instagram? Twitter? Blog?
"The goals of content marketing are consumption, then behavior. The goals of social media are participation, then behavior."
Knowing how to reach your readers truly is a science. Jay Baer, President of Convince & Convert, reminds marketers that, "The goals of content marketing are consumption, then behavior. The goals of social media are participation, then behavior." So, place your content accordingly.
Where Should Your Content Go?
If you're itching to post something on your company's social media feeds, pick one of these pieces of content that encourage readers to respond with a click or comment:
Photos: You'll get interaction if you show people doing things, unveil a new product or put a smiling face to a name or job title. Everyone loves to see who's really working behind the screen.
Short copy: This can be a quick tip, fun fact, testimonial from a satisfied customer or even details for an unexpected way to use a product. Keep it snappy, or readers will scroll by.
Anything funny: Everyone loves a good laugh. The occasional goofy video or GIF that somehow relates to your business is a sure win. And, readers always love a witty meme.
So, then what goes on a blog? Your company blog is a searchable archive of information that can be used as an ongoing resource. You should reserve any in-depth, informative, step-by-step tutorials or long form content for the blog.
Did you just conduct a study and have oodles of stats to share? Turn it into a blog post, then tease social media readers with just ONE fact.
Do you have an emotional story of how your product changed a customer's life? Write it out for the blog, complete with photos and a video testimonial.
Is it OK to Repurpose Content?
So, the million dollar question is, "Can I use post the same content across multiple outlets? I'd prefer to create one piece and use it several places."
Well, yes and no.
To stay fresh, don't publish the exact same content across all of your online channels. You should always add something new to the content, that you can't get from the original posting. For example, if you own a camera store and write a fabulous blog post on how to take pictures of holiday lights, that content would likely first land on the company blog with a series of instructional photos and charts related to camera settings. Then, repurpose that information into these types of posts:
Instagram: Pick a favorite image of holiday lights and point readers back to the blog post for details on how they can shoot something similar. To make the post have something "extra", consider overlapping little consumable text tips on the image that refer to exposure settings, framing, and editing.
Facebook: Post a few photos of one of the camera store staff members behind-the-scenes taking a picture of holiday lights. Show their camera gear and body positioning used to get just the right angle. This insider scoop will tease readers to go to the blog to learn more.
Twitter: Write a concise, enticing blurb to make people click the URL of the blog. Ideas include "Capture holiday lights like the pros. Here are 6 simple tips!" or "Forget fuzzy Christmas pictures! We share camera settings for perfect holiday photos." Add a photo with a festive filter to make the visual look a little different than what the reader will get on the blog.
Blog: Did you receive a cool comment or tons of "Likes" on social media? Screen shot it and edit your blog post to include it as an added visual. Readers love to see feedback from everyday people. Or liven up your blog post by integrating Instagram pics into the text. Perfect!
In essence, all of these posts lead readers back to the same informative blog post, but you're reaching readers across a variety of verticals. This strategy will ultimately  bring more readers to your website where you can include a call-to-action to sign up for photography classes or entice them to buy a new camera.
Blog Content vs. Website Content – Where to Put it?
Another content area to consider is blogging content vs. content that will live in a static, 'evergreen' area of your website instead. How do you know when to make a blog posts vs. when to make an entirely new page for your site?
Here are a few helpful tips to think about this:
Add new content as a blog post if…
The topic is super timely or relevant to a specific period of time.
The content is hyper-specific to a certain thing (as opposed to more broad).
The topic would not fit well within the overall content hierarchy of the site.
The content is better suited to any of the examples given above.
Add new content as an entirely new webpage if…
It is content that will last and remain little unchanged for a long time.
The content is sufficiently broad enough to warrant being included on your main site.
The content fills in a 'gap' to your existing content architecture.
You have a lot of useful, good information to share that will be especially appreciated by your personas and target audience.
So, is all this content talk making your head spin? If you need help strategizing, creating and placing content to help grow your audience (and sales!), give Volume Nine a shout. We're pros at knowing what your readers crave, and where they're hanging out online.
["source=v9digital"]