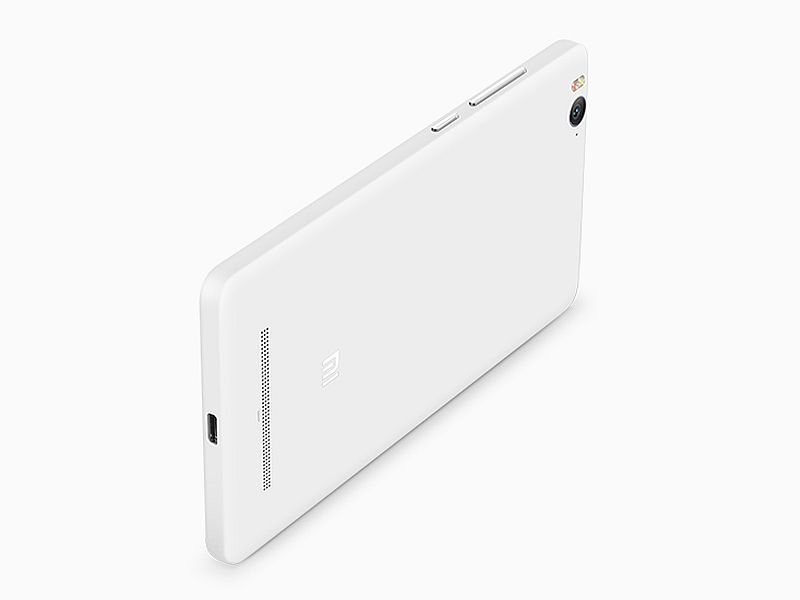 Ahead of Xiaomi's Tuesday event, the Chinese company is leaving no stone unturned in teasing its upcoming Mi 4c smartphone. Xiaomi Co-Founder and President Lin Bin in his latest Weibo post has compared front-camera sample from the yet-to-be-announced Mi 4c with the iPhone 6. Xiaomi Co-Founder and Chairman Lei Jun also shared some details, including confirmation of the Snapdragon 808 SoC.
In his Weibo post, Bin revealed details about the front-facing camera on the Xiaomi Mi 4c, saying it would feature a 5-megapixel sensor and come with 85-degree wide angle lens and self-timer. Bin alongside shared comparison images of selfies taken from the Mi 4c, and the iPhone 6. For now, fans can make up their minds about which image is better.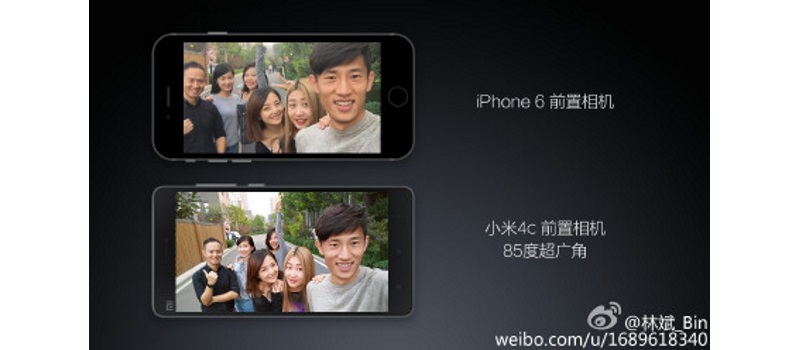 Another Weibo post from Bin again confirmed that the Xiaomi Mi 4c will come with dual-SIM support, something he had revealed last week as well. In his post, Bin also stressed that the Mi 4c lasted for a whole day and was at 40 percent charge the next day.
Xiaomi Co-Founder and Chairman Lei Jun also confirmed that the Mi 4c will indeed be powered by a Snapdragon 808 processor, which is in line with previous leaks. The another post added that the Mi 4c will feature improved data connectivity, with 20 percent faster download speeds. Meanwhile, Bin also shared an image of the retail package of the Mi 4c. The Mi 4c will also include double tap to wake screen feature, as well double tap to sleep. Finally, Lei Jun also confirmed the Mi 4c will come in a Pink colour variant.
When announcing the launch news last week, Bin had announced that the Xiaomi Mi 4c would be available in two variants – 2GB of RAM with 16GB storage and 3GB of RAM with 32GB storage.
The new variant of the Mi 4, the Mi 4c, has been leaked before on several occasions. Similar to the majority of Xiaomi devices, the upcoming Mi 4c is said to be available in China first, and then be rolled out to other regions. The smartphone is expected to be released in the first week of October.
The Mi 4c is said to be priced at a starting price of CNY 1,499 (approximately Rs. 15,650) for the 16GB model, while the 32GB model is said to be priced slightly higher.
Last week, Bin announced that the handset would feature a USB Type-C port, but would also support the common Micro-USB connector, coming with a Micro-USB to USB Type-C adapter in the box for the bundled Micro-USB cable.
The leaks so far have tipped that the Mi 4c will be placed between the flagship Mi 4 and affordable Mi 4i smartphones. The yet-to-be-launched Xiaomi Mi 4c's retail box was leaked, tipping a Snapdragon 808 processor apart from other details. Other rumoured specifications include a 5-inch full-HD display; 2GB of RAM; 16GB storage, and a 3080mAh battery. A 13-megapixel rear camera is listed on a leaked retail box as well alongside a 5-megapixel front camera.
["source-gadgets.ndtv"]