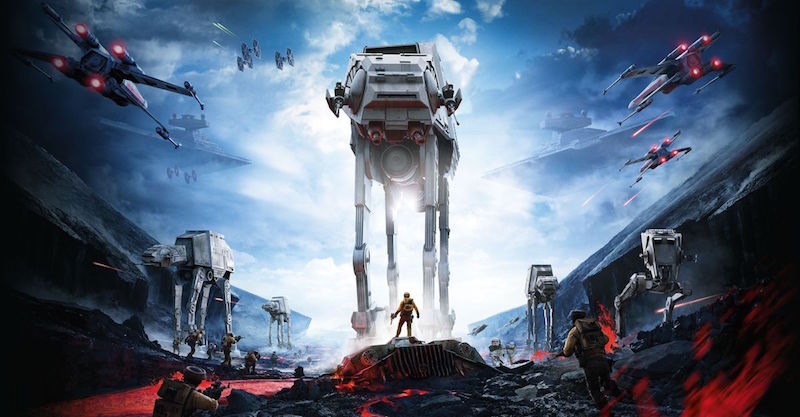 In light of games like Driveclub and Halo: The Master Chief Collection having poor performance in online multiplayer, we wonder how upcoming multiplayer shooter Star Wars Battlefront would prevent such issues from arising. Publisher Electronic Arts (EA) plans to get ahead of these concerns with a public beta for the game.
"Coming early October to PlayStation 4, Xbox One, and on Origin for PC, the Star Wars Battlefront Beta is a technical test and will feature Walker Assault on Hoth, a 40-player multiplayer battle featuring Rebels and the Empire," the company said on its website. It elaborated on what to expect in the game modes in the beta.
"Walker Assault will also give you the chance to play as two of the most iconic characters in the Star Wars universe: Darth Vader and Luke Skywalker. The Beta will also feature our Survival Mission on Tatooine, where you and a Rebel friend must fight back waves of Imperial forces," the company added.
(Also see: Darth Vader PS4 Coming This November)
Aside from Walker Assault and Survival Mission on Tatooine, the company revealed Drop Zoe. It's a brand new mode that will be available in the beta with more details closer to it.
While there's no sign up information for the beta just yet, EA also announced the Star Wars Battlefront companion app. Aside from being able to customise your character, check your progression, and statistics, you can also partake in a card game called Base Command. This will let you obtain in-game currency to unlock weapons and items in the main game.
Star Wars Battlefront will hit the PlayStation 4, Xbox One, and PC on November 17.
["source-gadgets.ndtv"]