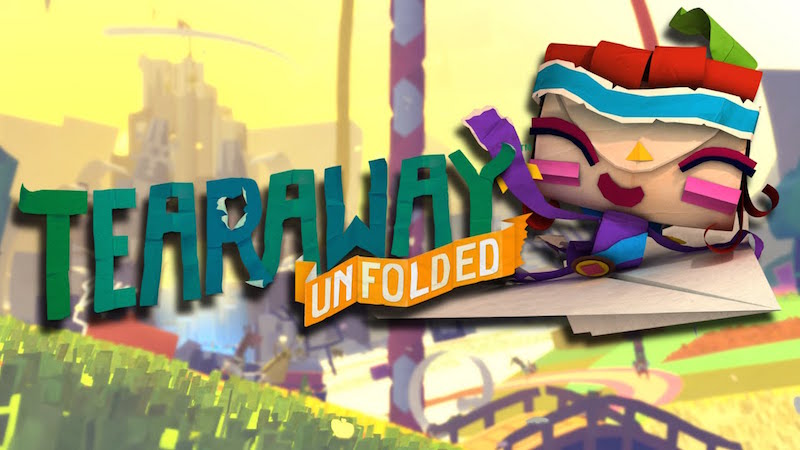 Sony will not be bringing the PlayStation 4 (PS4) exclusive Tearaway Unfolded to India. The game, slated for a September 9 release, will skip India, retail sources have told NDTV Gadgets.
"Yes, the game is not coming in officially," a buyer for at an independent game store confirmed. "We're not unhappy as it wasn't going to sell much anyway," he added. Others have state the same, that there was little to no demand for the game, which led to its cancellation for India.
With September bringing a host of games such as Metal Gear Solid V: The Phantom Pain, Pro Evolution Soccer 2016, FIFA 16, Mad Max, and Destiny: The Taken King, it's but obvious that retailers would want to focus on what would give them the most number of sales. Tearaway Unfolded isn't one of those games. And it's something Sony seems to be aware of.
(Also see:PlayStation's India Head on PS4 Price Drops, the 1TB PS4, Sony's E3 Announcements, and More)
"Of late, Sony's been extremely particular with its release schedule. We've already been authorised to take pre-orders for Uncharted Collection that's out on October 7," an online reseller explained, adding, "But we have not been given any information on Tearaway for the PS4 and that's due in September."
We played Tearaway Unfolded at Gamescom 2015 and were surprised with how well this expanded version of 2013's PS Vita classic played on the PS4. However platformer games don't sell too well in the country unless they're have the name "Mario" attached to it. If you're one of the few looking to play this charming, papercraft-infused title you're better off getting it digitally via PSN for Rs. 2,750 or importing it. Sony India did not respond to a request for comment.
["source-gadgets.ndtv"]