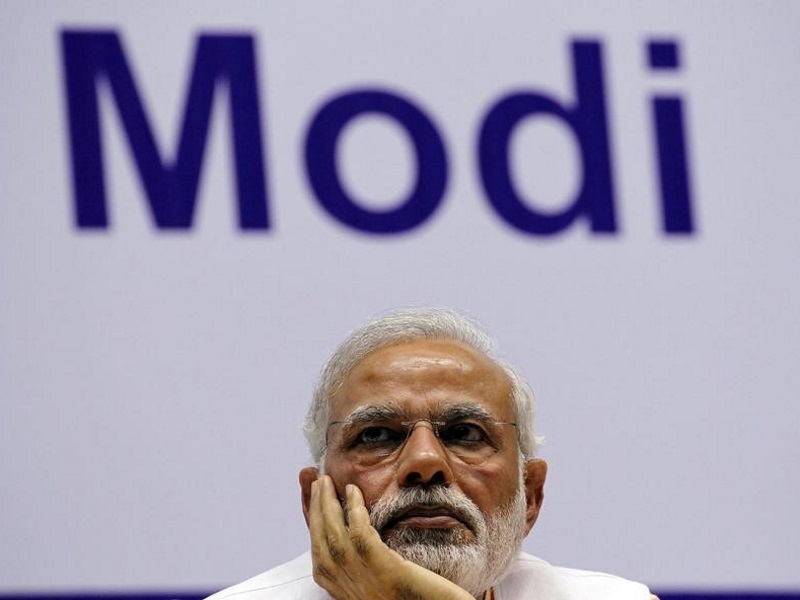 Showing keen interest, Prime Minister Narendra Modi sought details of the state-of-the art digital policing put in place at the Cubbon Park police station in Bengaluru as he interacted with its officials through video conferencing and reviewed the system on Wednesday.
The Inspector of the station made a presentation and explained various features of the police IT software as the Prime Minister posed several questions on the functioning of the system, Additional Commissioner of Police (Bengaluru West) Pratap Reddy said.
"During the interaction with the Prime Minister, the presentation was done by the Inspector of Police station, Cubbon Park, and various features of the Police IT software were explained," he told reporters.
"The honourable Prime Minister was very insightful and in fact was inquiring with the officer regarding various facilities, and going forward how the citizen-centric services can be made more available in real time basis," he said.
Modi had chosen three police stations – Cubbon Park and one each in Uttar Pradesh and Assam – the for interaction.
The three stations have adopted smart policing and Digital India initiative under the government's ambitious Crime and Criminal Tracking Network and Systems (CCTNS) project.
Reddy said the Prime Minister had identified the CCTNS as one of the projects to be reviewed. The CCTNS project, aimed at using IT-enabled network to investigate crimes and track down criminals, was implemented in Karnataka in 2011 with a central grant of Rs. 70 crores.
"He (PM) generally wanted to know about how search features work, what happens, how do we track, on data base," he said adding the officers are very thorough in the Police IT software and were able to explain it well, Reddy said.
"It was a very great experience for state police," he said.
Reddy said the police stations from Assam and Uttar Pradesh also joined in the interaction.
"In fact Karnataka state police being a pioneer, we are in a stage where the the computerisation and online connectivity and even sending of FIRs to the courts is unique and many other states are yet to follow this," he said.
Pointing out that Chief Secretary Kaushik Mukerjee and DGP Om Praksh were also part of the interaction, Reddy said, "they informed about the 'Sakala' services that are rendered through police IT software."
"Sakala" is a scheme by Karnataka government aimed at providing time-bound services… There are 21 services of the Home Department available on Sakala, and the approach of state government has been explained to the PM by the Chief Secretary," he added.
"Today the entire Karnataka state police and all its police stations are connected in real time to each other from our central data centre," he added.
["source-gadgets.ndtv"]