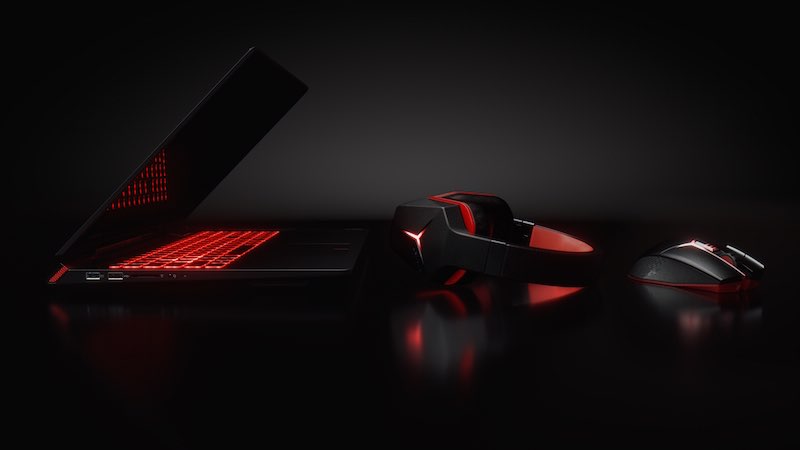 At the Lenovo India Gaming Week in Mumbai, Lenovo unveiled a new gaming laptop for India – the Lenovo IdeaPad Y700-17ISK.
The IdeaPad Y700-17ISK sports a quad-core Intel Core i7-6700HQ processor (base clock of 2.6GHz that goes up to 3.5GHz in Turbo), a 128GB solid state drive, a 1TB 5400rpm hard drive, 16GB of DDR4 RAM, a 17-inch full HD display (1920×1080 pixels) and an Nvidia GTX 960M video card with 4GB of GDDR5 video RAM.
It runs Windows 10 and weighs a hefty 3.5 kilograms. But that's not the only thing heavy about it, the laptop costs Rs. 1,25,000, inclusive of taxes.
Even more amusing, Lenovo Gaming Week's focus is on eSports, which means games like Counter-Strike: Global Offensive and Dota 2 are at the forefront and playable on all its demo units at the event. These are the kind of games that would run perfectly fine on a toaster. So, why launch a pricey gaming laptop here? Lenovo's answer was anything but forthcoming.
"It's because one we're associated with this [Lenovo India Gaming Week] and second, overall gaming is one of the biggest names and it would help us get that association faster to show what serious gaming is like," said Hiral Somaiya, National Product Manager for Consumer Notebooks at Lenovo.
Somaiya acknowledged that the lack of big AAA games like Grand Theft Auto V and The Witcher 3 to show off its new launch was a concern. The company is planning to launch a 15-inch variant and desktop PCs as well. This is something he divulged when asked if Lenovo was planning to bundle any games with the Y700.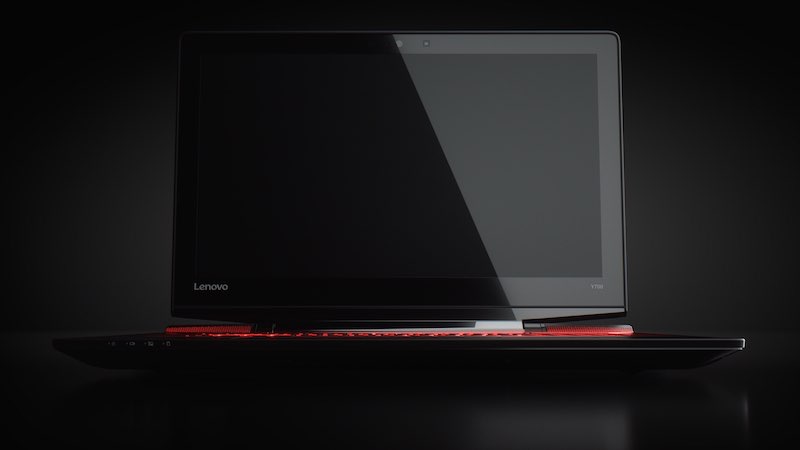 "Not for this one [the Y700] but there is something we're working on. We're talking to Nvidia and trying to see how we can do something bigger post-Diwali season," he said. "When we're going to launch our desktop version… we'll do something across [laptops and desktops] because it will be a bigger discussion point for them [Nvidia] as well."
"We're using Nvidia graphics and we definitely want to associate with that," he continued.
For most part, the gaming PC space has been dominated by assembled computers simply because affordability and customisation is a concern that most gamers face.
This ensured that companies like Alienware with their high prices are largely irrelevant when it comes down to consumers putting down money on what to buy. It's something GPU manufacturers like Nvidia are aware of and have tried to solve.
Last year, it launched the Battlebox range – a sort of hardware guideline as to what your neighbourhood PC store should sell to you when you ask for a gaming PC, but that initiative seems to have died a premature death. It made us wonder what makes Lenovo's approach any different.
"The idea is not to sell 500 or a 1000 units, because it's a fairly small segment," Somaiya explained. "The idea is to give this as a value proposition to set of buyers and then learn from that and deliver other experiences."
Essentially this implies that the audience for Lenovo's latest are guinea pigs or on the bleeding edge of portable PC gaming in the country depending how you look at it.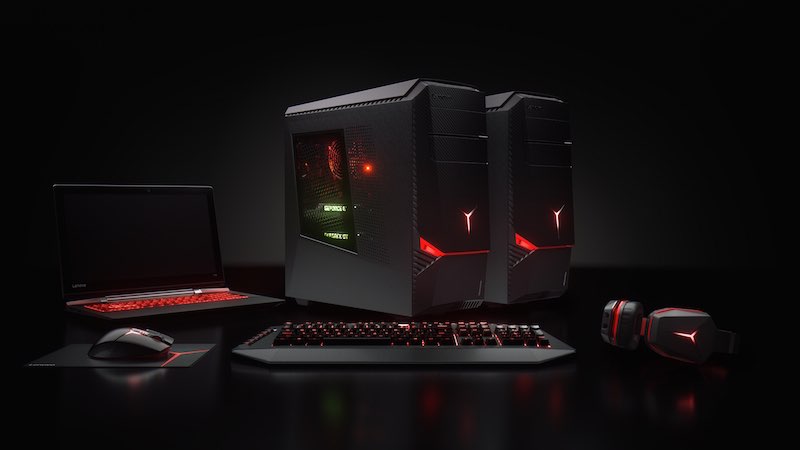 "17-inch anyway is going to be a very small market. Not even 0.1 percent so it's a drop in the ocean. But for those looking for a 17-inch option this is a serious offering," he told us. "We're not looking at big numbers for the 17-inch but 15-inch which is the standard screen size offering we will definitely be looking at bigger numbers."
Don't expect availability via your local PC store or online sites like Amazon either. The Y700 is limited to Lenovo's own online portal with the 15-inch variant being made available to other vendors when it hits.
However the most glaring concern are its specifications. For Rs. 1,25,000 you're getting a laptop that can play most games at high and not the highest or ultra quality settings possible. For that kind of money, you can assemble a rather luxurious gaming PC. Unless of course you really need the portability which makes the Y700 fit right in to the old gaming laptop maxim that makes it a compromise rather than the best option to play your games. Even more so, if it's Dota 2 or Counter-Strike: Global Offensive.
Lenovo also launched new gaming accessories alongside, with the Lenovo Y Gaming Surround Sound Headset priced at Rs. 5,070, the Lenovo Y Gaming Precision Mouse at Rs. 3,770, the Lenovo Y Gaming Mechanical Switch Keyboard at Rs. 8,000, the Lenovo Y Gaming Backpack at Rs. 8,000, and the Lenovo Y Gaming Mouse Mat at Rs. 715.
["source-gadgets.ndtv"]