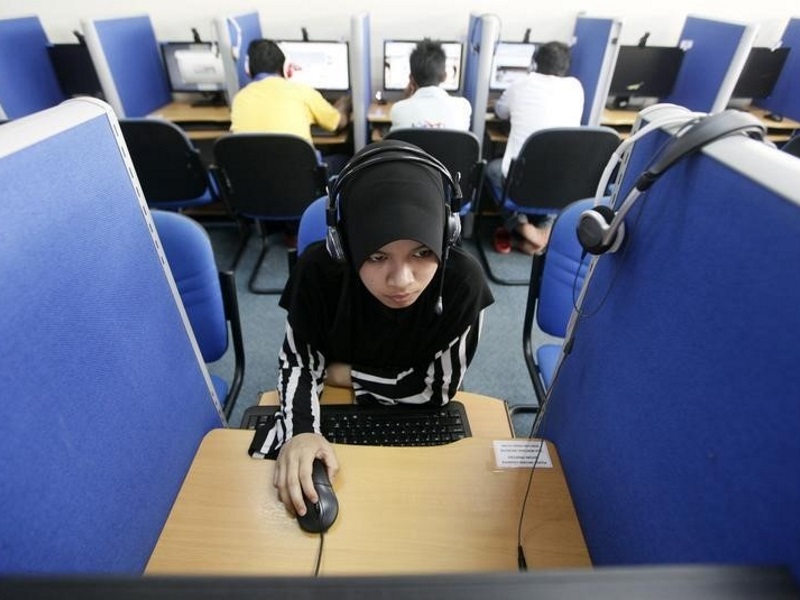 Growth in the number of people with access to the Internet is slowing, and more than half the world's population is still offline, the United Nations Broadband Commission said on Monday.
Internet access in rich economies is reaching saturation levels but 90 percent of people in the 48 poorest countries have none, its report said.
The access growth rate is expected to slow to 8.1 percent this year, down from 8.6 percent in 2014. Until 2012, growth rates had been in double digits for years.
"We have reached a transition point in the growth of the Internet," the report said.
The commission, set up in 2010 by the International Telecommunication Union and UNESCO, the U.N. scientific and cultural agency, said the milestone of four billion Internet users was unlikely to be passed before 2020.
It said growth in Facebook subscribers was outpacing growth in the Internet.
"Over half the world's population – some 57 percent, or
more than 4 billion people – still do not use the Internet regularly or actively," the report said.
It blamed the cost of extending last-mile infrastructure to rural and remote customers, and a sharp slowdown in the growth of mobile cellular subscriptions globally.
By the end of this year, 3.2 billion people will have some form of regular access to the Internet, up from 2.9 billion in 2014. That is 43.4 percent of the world's population, still far short of a U.N. target of 60 percent by 2020.
Women in poorer countries were particularly disadvantaged, the report said. In the developing world, 25 percent fewer women than men had Internet access, a number that rises to 50 percent in parts of sub-Saharan Africa.
Only about 5 percent of the world's estimated 7,100 languages were represented on the Internet, the report said. Many Internet users could not understand Latin script, so even reading domain names was a challenge, it added.
["source-gadgets.ndtv"]