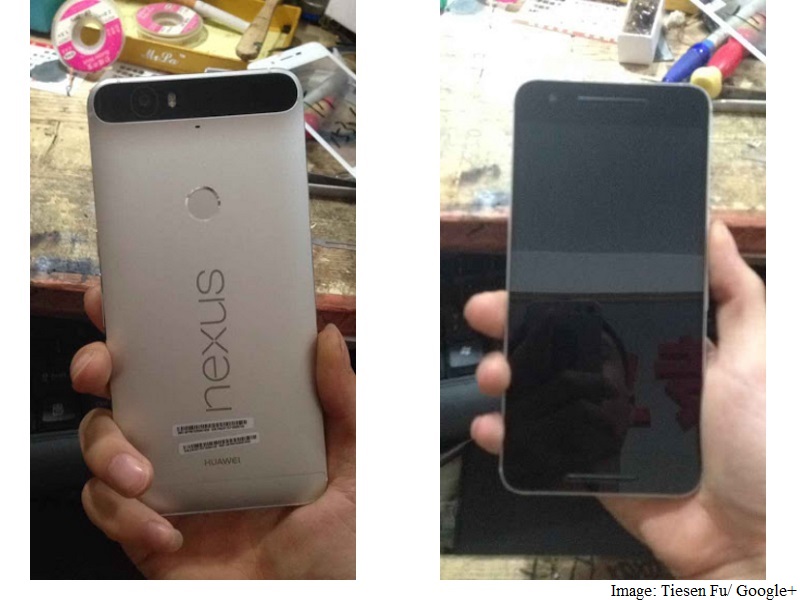 If you ever wanted to own a Nexus smartphone with a 128GB inbuilt storage offering – an option Apple provides in its flagship smartphone – it seems you will be in luck this time. As per a new report, the Huawei-made Nexus smartphone, which is expected to be called the Nexus 6P and launch at Google's September 29 in San Francisco, will come with storage options all the way till 128GB.
The Huawei Nexus 6P will come in three storage options: 32GB, 64GB, and 128GB, according to Android Police. If it's true, this will be the first Nexus smartphone to have a variant with 128GB of inbuilt storage.
The Nexus 6P is unlikely to support a microSD card to expand storage, the report added. In terms of price, going up from 32GB to 64GB, or 64GB to 128GB is expected to cost an additional $50-$100 (roughly Rs. 3,000 to Rs. 6,000).
There are several handsets in the market today that offer 128GB inbuilt storage option. Apple's iPhone models, as well as Samsung's Galaxy S6 and Galaxy S6 Edge, are some of the smartphones to offer such a large storage capacity.
Previous reports suggest that the Huawei Nexus 6P will come with a 5.7-inch QHD display with front-facing speakers. It is said to be powered by a Snapdragon 810 SoC and 3GB of RAM. Other features of the handset includes a 12-megapixel rear camera and an 8-megapixel sensor placed upfront.
The Nexus 6P is rumoured to launch alongside the Nexus 5X, which is said to be developed by LG. The LG Nexus 5X is said to feature a 5.2-inch full-HD display. Other rumoured features of the handset are a Qualcomm Snapdragon 808 processor, 3GB of RAM, Adreno 418 GPU, a 12.3-megapixel sensor, a 5-megapixel front camera, and a 2700mAh battery. It is unlikely to have a 128GB variant option
["source-gadgets.ndtv"]