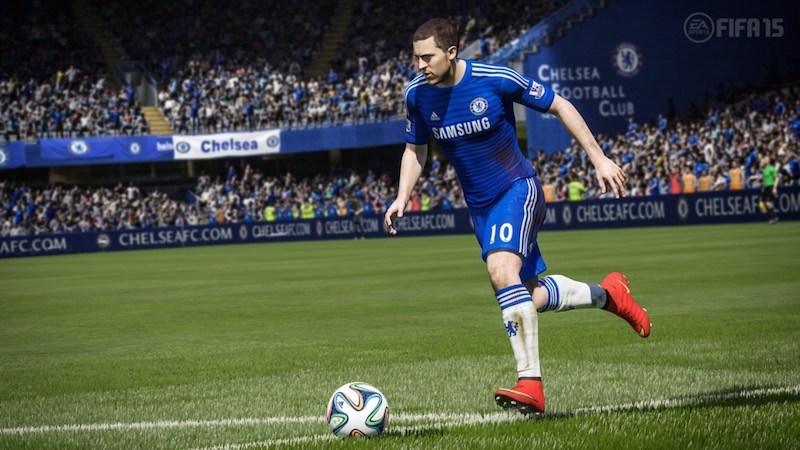 FIFA 16 will be exclusive to Amazon India, according to a banner on the retailer's website. The game will be available on PS3, PS4, Xbox 360, and Xbox One, and should hit the country on release date at Rs. 3,999 for the standard edition, and Rs. 4,499 for the deluxe edition of the game on Xbox One and PS4. The standard edition of the game will be Rs. 3,499 and Rs. 3,999 for the deluxe edition on Xbox 360 and PS3.
It comes as a shock to many a retailer considering that FIFA is one of the biggest, if not the biggest franchise in the country. "No we haven't been informed if EA has a new distributor after parting ways with the last one, they were supposed to make an announcement a few weeks ago but that didn't happen," a buyer at a large format retailer told us, adding that he would be revising his estimates on game sales for the year drastically.
(Also see: Call of Duty: Black Ops 3 Indian Price and Release Date Confirmed)
Meanwhile those who can, will be obtaining the game via other means. "They [EA] have not learned from the mistakes of Activision with Call of Duty: Advanced Warfare and Destiny," said a bemused retailer. "The grey market will end up supplying most of the country. Most grey importers are looking to sell the PS4 version between Rs. 3,300 and Rs. 3,500."
It's a sentiment that's echoed across game stores. Considering how poorly Call of Duty and Destinyfared, it's but obvious that a large chunk of gamers in the country are not interested in buying their games online. Whether this impacts FIFA 16 or not though, remains to be seen. According to sources, all of Electronic Arts' upcoming games such as Star Wars Battlefront, Need for Speed, and Mirror's Edge: Catalyst are exclusive to the e-commerce giant. NDTV has reached out to Amazon and EA for comment and will update the story the moment we have a reply.
Update: Amazon has issued a statement confirming the exclusivity.
"We are very excited to be the partner of choice for EA's gaming portfolio in India. We are the fastest growing e-commerce platform in the country today and India's largest video gaming store. This partnership is a validation of the faith customers and sellers place on our brand. This partnership gives us the opportunity to forge deeper engagement with gaming enthusiasts across the country and aligns with our vision of offering customers in India the widest selection at low prices, fast and reliable delivery and a trustworthy shopping experience," said Mr. Noor Patel, Director Category Management, Amazon India.
["source-gadgets.ndtv"]