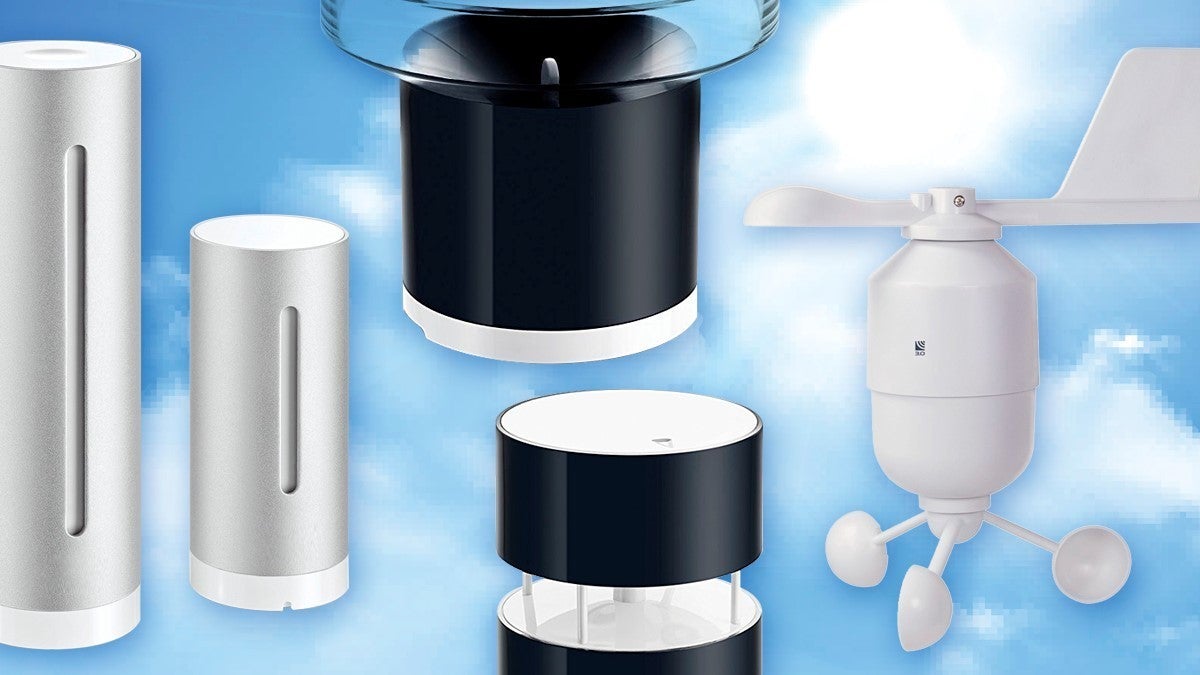 Weather Station as our top pick in this category. The Netatmo kit—the base package plus the wind and rain gauges—remains our recommendation for smart-home enthusiasts.
Everyone has their own morning routine. Some of us go for a run, others get the kids ready for school, some just want to know if it will be smooth sailing during their rush-hour commute. The weather can throw a monkey wrench into any of those plans.
Owning a personal weather station is one way to stay on top of mother nature. Yes, you can open an app, but the information there is from a remote station miles away and up to an hour old. With a home weather station, you get up-to-minute information on what she's up to doing right outside your door.
We went hands-on with two players in this space. Either would be a good choice for both casual observers and would-be meterologists, but one shines as the best choice for the smart home. We will add to this coverage as time goes on.
TABLE OF CONTENTS
Best home weather station platform: My AcuRite
Best home weather station for smart-home enthusiasts: Netatmo Weather Station plus wind and rain gauges
How we tested
What to look for when shopping
A word about sensor placement
SHOW MORE 
AcuRite's highly modular My AcuRite system is our top pick in this category. While we have some complaints about the installation process and its lack of connectivity to any smart-home systems, the AcuRite 5-in-1 Weather Environment system is a great place for the weather enthusiast to get started.
[Source"cnbc"]