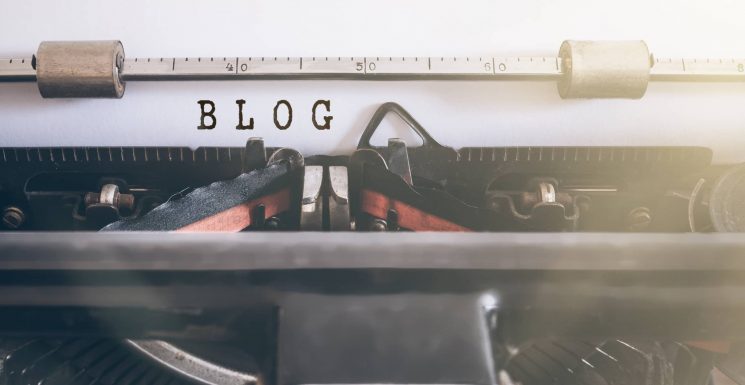 Content is a crucial part of building a strong online presence. One of the best tactics for building out your small business content is by writing blog articles.
By publishing new blog posts regularly, you'll get a fresh source of content for your email newsletters and create a lot more opportunities for your website to rank in relevant search results.
Sounds awesome, right? But keeping up with writing two to four blog posts per month isn't easy when you're a business owner or part of a small team with no full-time writer on staff. It's easy to get writer's block and to stare at an empty page longer than you can afford.
So, to help you be more productive in your blogging efforts, we put together our top blog writing tips. Read on to start improving your blogging process now.
Blog Writing Tips To Produce Great Content
1. Pick Your Topic
Before you start writing, you need to decide what you'd like to cover in the article.
One helpful resource for this is your clients and customers. Think about the questions they ask you regularly. If there is a question you get asked often, it likely means there are many more people wondering about the same question.
Brainstorm a list of 10-15 topics to cover to have a sizeable backlog of topics to choose from when you're ready to write a new article.
2. Formulate An Outline
Put together a list of the main points included in the article and then group those points into common themes or put them in a logical progression to build your outline.
For example, if you're writing an article about securely backing up your data, you'd want the article to follow a step-by-step process to explain this to the reader.
Keep in mind that the outline you build isn't set in stone. You can always expand upon certain points or remove ideas that don't make sense once you get started writing.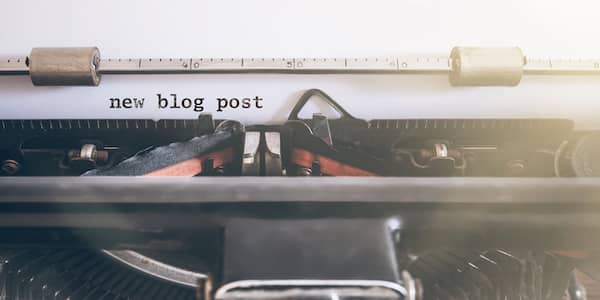 3. Understand Search Engine Optimization (SEO)
Blog articles are a valuable tool for driving more traffic to your site through search engines. Each article is an opportunity to optimize for keywords that you wouldn't normally be able to optimize for on a static page on your site.
The most important thing to understand about SEO for blog articles is that you should always write for people first. Search engines love content that provides value to readers. Make sure you're covering a topic that people want to read about and that your article is a helpful resource.
With that said, you should still pay attention to keywords as you write. Before getting started, a little bit of keyword research can go a long way. Try to find a few keywords that people search for often and incorporate them into the article's content.
However, make sure you use those keywords naturally. Don't force keywords in to include them. Remember, we're writing for people first.
4. Make Content Skimmable
As you start developing your content, make sure you break down blocks of text with bullet points or sub-titles. Online, people tend to skim articles rather than read them word for word. Paragraphs should be no more than 5 sentences, and if you find yourself listing off items or steps, break them into bullet points to make it easier to read.
If you have a WordPress website, use the Yoast SEO plugin to get a readability score for each blog post you write.

5. Illustrate Your Point with Images
Images visually break up the text of the article, which makes it more skimmable for readers. They can also help illustrate the point you are trying to make. If you cite research or specific data in your article, try to include a chart or graph visualizing the data.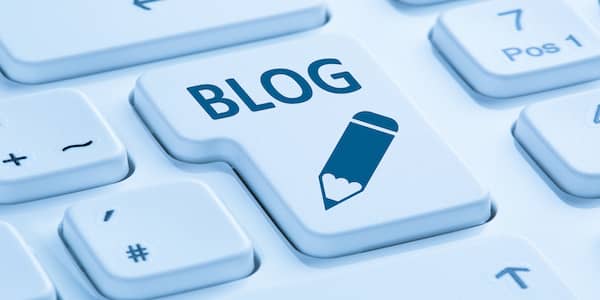 6. Tell People What To Do
As you reach the end of your article, tell people what you want them to do with the information you have given them. It can be a good idea to include a call to action (CTA). However, people don't come to blog articles for a hard sales pitch. Be mindful of your CTAs.
Instead of immediately pushing for someone to buy from you, try to encourage them to take a small step through your sales funnel. It might mean a CTA that asks them to subscribe to your email newsletter or asks them to download an ebook.
See 7 Content Marketing Tips for Your Business
7. Read and Re-read
Once you have finished a post, leave it and come back to it later with a fresh mind and fresh eyes. Read and re-read it for grammatical errors and ensure that you have brought your points concisely, with points logically flowing one after the other. Look at your title again and see if you can fit an important keyword into it.
Reviewing your own work is hard, but there are a couple of nifty tools that can help you with that:
Grammarly: This writing app includes a grammar checker and gives you tips that are relevant to your style.
Hemmingway app: Just like the famous writer, this app is all about keeping your writing style bold and clear. It'll guide you through cutting out any unnecessary words.
If possible, have someone else read through the article for typos and ensure your article flows nicely.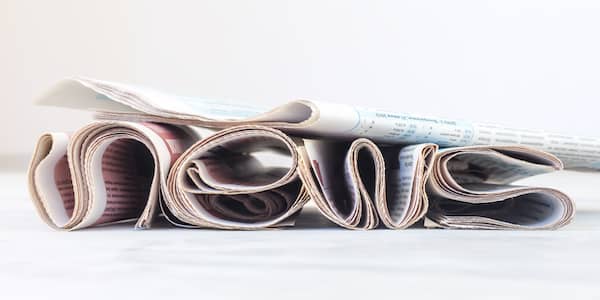 8. Make Use of Social Media
Finally, attract more readers to your article by sharing it on social media. Tools like HootSuite and Buffer can help you manage your social media and schedule posts in advance. You can also add sharing buttons directly to your articles through tools like AddThis.
If you want to be even more aggressive about reaching a larger audience, you can also run ads on Facebook, Twitter, and LinkedIn promoting your article to people with a specific interest in the topics you cover.
Learn about Using Social Media for Marketing 
Final Thoughts
Posting articles regularly is one of the best investments you can make in your website's long-term strength and health. If you're having trouble kicking off your content marketing, or you have a website that isn't capturing leads and helping your business grow, then Pronto can help with redesigning your website and write custom blog articless for your business!a.
["source=prontomarketing"]