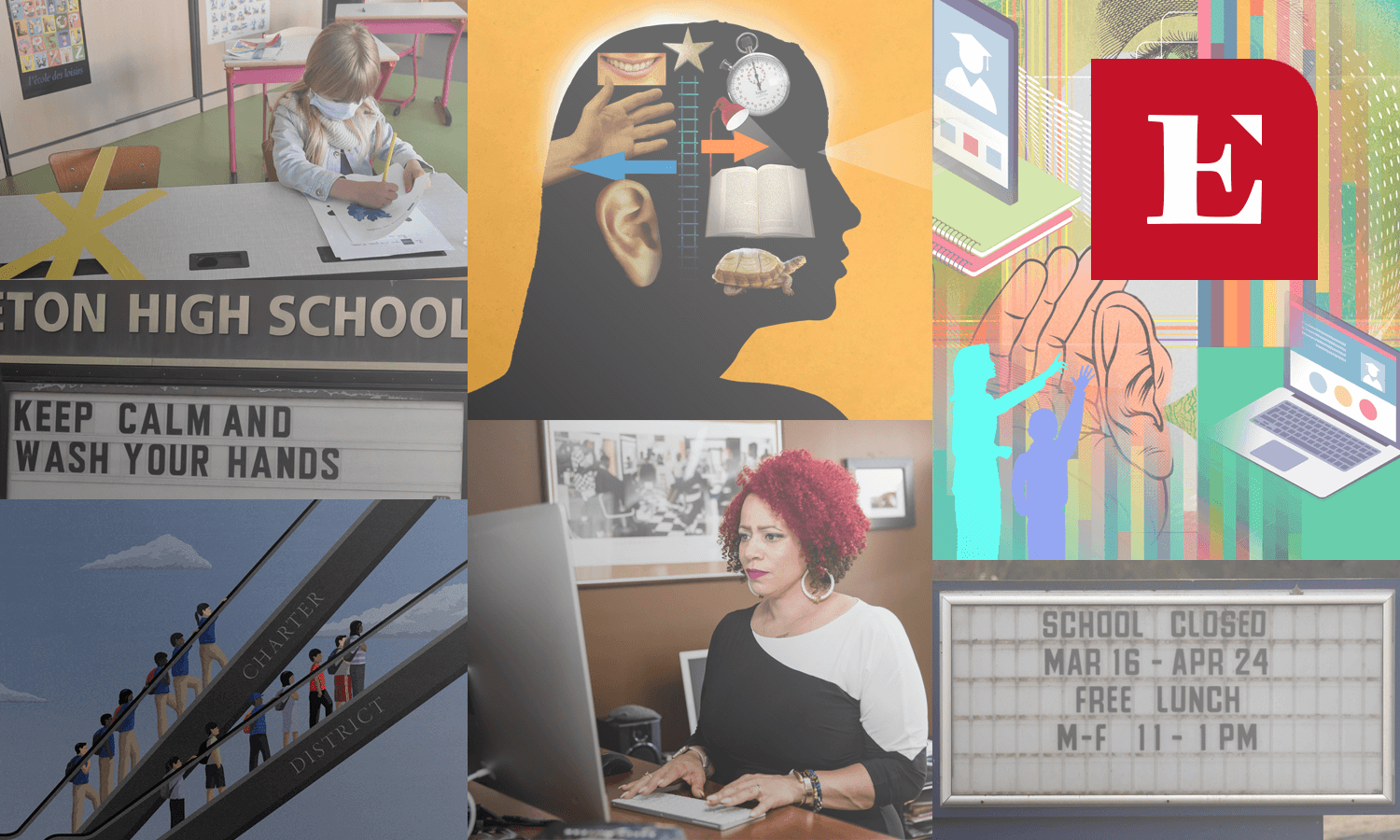 Our annual look back at the year's most popular Education Next articles is itself a popular article with readers. It's useful as an indicator of what issues are at the top of the education policy conversation.
This year, as our list indicates, race and the Covid-19 pandemic dominated the discussion.
The top two articles of the year—"'The 1619 Project' Enters American Classrooms," by Naomi Schaefer Riley, and the "The Better of the Two Big Antiracism Bestsellers," by John McWhorter—both tackled the intersection of race and education issues.
Seven of the others dealt with aspects of the novel coronavirus—"How Will the Coronavirus Crisis Affect Children's Learning? Unequally," "A Blueprint for Back to School," "Reopening Resilient Schools," "The Rapid Rise of Pandemic Pods," "How the Coronavirus Crisis May Improve Teacher Quality," "The Stress of this Moment Might Be Hurting Kids' Development," and "A Survival Guide for Distance Teaching."
Charter schools may be out of favor with the incoming presidential administration, but our readers maintain a lively interest in the topic. "Charter Schools Show Steeper Upward Trend in Student Achievement than District Schools" and "Charter Schools and their Enemies" both made the list.
Because the list operates on a calendar-year basis, articles posted late in the year are less likely to make the cut. One that nearly did, despite a November publication date, was Chester E. Finn, Jr.'s profile of outgoing U.S. Senator Lamar Alexander, who will be leaving office when Congress adjourns. "No one living today has had more far-reaching influence on American K-12 education," Finn wrote in "Leadership Makes a Difference: Lamar Alexander and K-12 Education."
We could not have predicted either the pandemic or the post-George Floyd racial reckoning at this time last year. Who knows what 2021 will bring? We hope for our readers the year ahead is one of good health and of continued learning.
Source:- educationnext