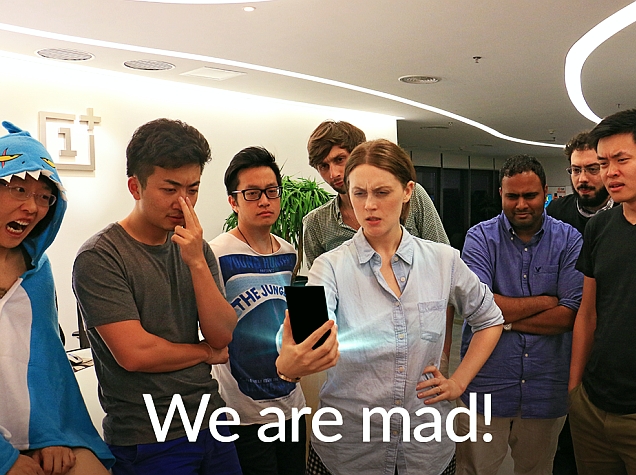 As we approach the OnePlus 2's launch, more rumours and leaks have been hitting the Web almost every day. While a report from earlier this week tipped the smartphone's price as CNY 1,999 (roughly Rs. 20,600 or $322), the OnePlus team has this time cleared the air on its blog post stating otherwise.
OnePlus forum administrator, Cat H, on Thursday stated the price of OnePlus 2 would definitely be higher than $322 (roughly Rs. 20,500) or around CNY 1,999. It is worth mentioning that last month OnePlus CEO Liu Zuohu (aka Pete Lau) hinted the price of the Snapdragon 810 – powered OnePlus 2's price as CNY 2,499 (roughly Rs. 25,000 or $400). This is roughly Rs. 3,000 or $50 higher than the original OnePlus One at launch.
The blog post explains that the elevated price range is due to the use of new Qualcomm Snapdragon 810 v2.1. "The 810 is much more powerful than its younger counterpart, the 801, and is a much more expensive component. We're paying more for the 810 than we ever have for the 801. In fact, the cost is almost 60 percent higher, and we're not getting any discount. We can tell you now that the price of the 2 will certainly be higher than $322," said the administrator on the post.
OnePlus also went ahead to reveal slightly more information about the processor than it did in its last post. The firm said the latest version of the Qualcomm Snapdragon 810 v2.1 will be running the same eight cores (four Cortex-A57 cores + four Cortex-A53 cores) for stability but will be clocked at lower 1.8GHz to prevent the handset from overheating. Notably, the Snapdragon 810 SoC used in the previous smartphones such as the HTC One M9, LG G Flex 2, and ZTE Nubia Z9 all feature four Cortex-A57 cores clocked at 2GHz and four Cortex-A53 cores clocked at 1.5GHz. We'll have to see how the underclocked SoC will perform when running heavy applications and games on the smartphone.
The firm earlier this week had revealed that Snapdragon 810 v2.1 processor in theOnePlus 2 is layered with thermal gel and graphite placed at different areas inside the handset. The graphite layer's work here is to dissipate heat evenly.
The post additionally teased the handset in the image (seen above). Unfortunately, the smartphone is not yet ready to be showcased and with the firm revealed the image was "heavily Photoshopped".
 ["source-gadgets.ndtv.com"]