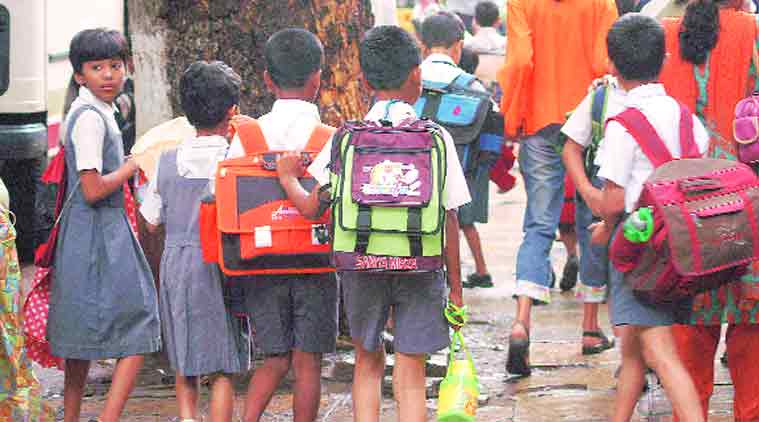 In a primary school in Madhya Pradesh's Neemuch district, the students are being forced to study in a disused toilet as there's no school building, reports said. Set up in 2012, the school, which is being run by a single teacher only, is situated nearly 35 km away from the Neemuch district headquarters.
Till 2013, the school functioned out of a rented room, but after that, it wasn't available. School teacher Kailash Chandra claimed that he has been forced to take classes in the toilet because there is no school building.
It was also revealed that at times, when it rains, the same toilet was being used to give shelter to goats as well. Education Minister of Madhya Pradesh, Vijay Shah on Thursday said that there are almost 1.25 lakh schools in the state and because of limited resources it is becoming impossible to construct other school buildings, adding rented places are being allotted to carry on with the classes.
"In the case that has come up, no building has been constructed as yet. We have talked to the collector and the department. We have almost 1.25 lakh schools and in limited resources it is not possible to build schools. But we are making sure that there is no problem in finding a rented space" Shah said.
He added that though heavy rains took its toll on the school, the classes shouldn't have been taken in the toilet.
"For that we have even called for an investigation report. We are asking of a report of wherever the problems of building prevail. Till the building is not made, they can go to a rented building and the State Government will bear the expenses," he said.
Shah further said that wherever there's no building, the government makes an arrangement, but then, the teacher should have given holidays if the situation was so bad.
Jyotiraditya Scindia On The Plight Of The Congress In Madhya Pradesh