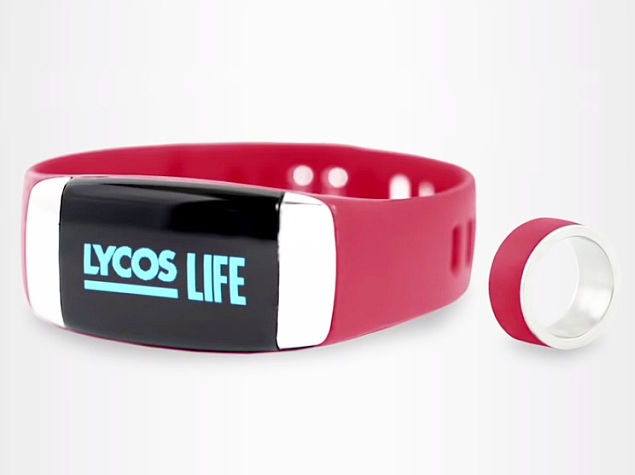 Lycos on Wednesday announced its entry into the wearable device market in India with its Lycos Life brand. It has launched the Lycos Band and Lycos Ring. While the Band is priced at Rs. 7,500 , the Ring comes at Rs. 3,500. Users can buy the devices from the company's website. The company had launched the two wearables in the US earlier this month.
As per the firm, the Lycos Life devices are supposed "serve as a single point of entry into users' digital lives as well as users' own personal 'Mission Control". The Lycos Band has fitness tracking features in addition to what the Lycos Ring offers. It features a set of sensors, fitness monitors, all of which would collaborate with Lycos Life app on the user's handsets and provide information on the number of steps user has taken, calories burned, speed and heart rate.
The Lycos Band would also let users set a daily goal and can also help them keep motivated by giving reminders, says Lycos. The Lycos Band also house heart rate monitor and live EKG/ECG to improve the user's workout routines and let them view their heart activity. The wearable devices will also allow users to automatically monitor their incoming calls, and important notifications from their phone completely hands-free.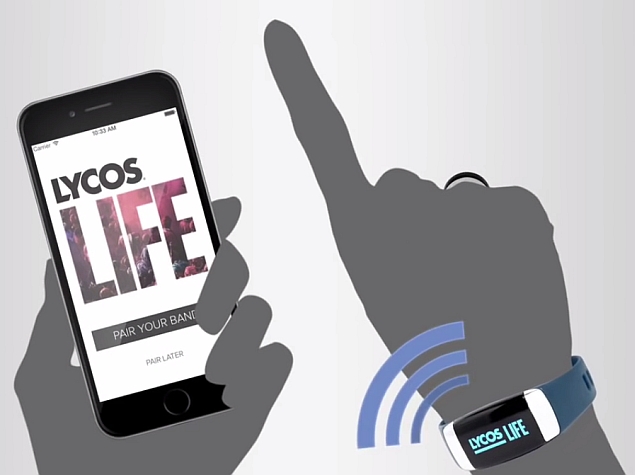 The firm says both the Lycos Life wearables have the capability to intelligently sense individuals' everyday patterns and transfer this information securely and wirelessly to their phone via Bluetooth and its Tap2Transfer (T2T) communication protocol. Users would also be able to share their phone numbers, business cards and address to launch directions to a restaurant.
In addition, the Lycos Life wearables are said to log in to user's favourite websites and apps on paired smartphones with the Lycos Life Personal Security Manager via the Lycos Life app, eliminating the need to remember passwords. While we already have several wearable devices featuring the same functions in the market, it is yet to be seen how the accessories perform with competition like Sony, Motorola, Fitbit, and others.
"The most valuable commodity in life is time and this technology helps Lycos Life users maximize their time by making smarter and more informed decisions using the data they receive from LYCOS Life," said Brad Cohen, President & Chief Strategy Officer of Lycos during the launch.
["source-gadgets.ndtv.com"]