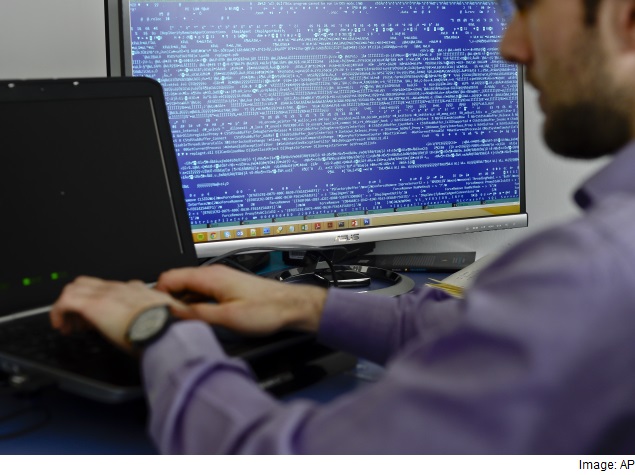 Cyber-attacks and cyber-espionage are on the rise in Latin America, and the source of much of it is Brazilian hackers and Peruvian recent university graduates linking up with Russian-speaking experts, according to Internet security analysts.
The region has seen a massive rise in 'trojans' – disguised malicious software – especially in the financial sector, and other online threats, said Dmitry Bestuzhev, Latin American head of research for security firm Kaspersky Lab.
The main producers of the malware are Brazil and Peru, he said in an interview with Reuters on Thursday following a regional cybercrime conference.
"Criminals from those two countries produce the majority of malicious code and attack not only their countries but also neighbouring ones," he said, adding that their attacks spread as far as Spain and Portugal.
(Also see:Security Researcher Who Hacked Moving Jeep Leaves Twitter)
In the last couple of years there has been a rise in Latin American hackers linking up with more experienced criminals in Russia and Eastern Europe, he said, as a kind of shadowy brain drain takes place across the Atlantic.
A significant number of Peruvian students, in particular, attended university in Russia and returned home knowing how to operate malware as well as communicate in Russian.
"They return and often they are demotivated, they have studied six or eight years, and when they return to their country the work offered is low profile and mediocre paid," said Bestuzhev.
With Peruvian laws also inadequate to deal with the threat, that was encouraging the formation of a hacker hub in the Andean country, he said.
In return, Russian criminals are increasingly using Latin American networks to 'test' new malware before unleashing it elsewhere, he added.
Directed cyber-espionage attacks on politicians, journalists and diplomats is also a rising trend in the region, analysts said.
Bestuzhev said Brazil was the country in Latin America that is seen as most vulnerable to cyber-attacks, with some 31 percent of users facing attempted attacks this year.
Last week, hackers briefly hijacked Google Analytics in two main telecoms providers in Brazil, compromising the computers of around 67,000 users, said Kaspersky senior analyst Fabio Assolini.
["source-gadgets.ndtv"]