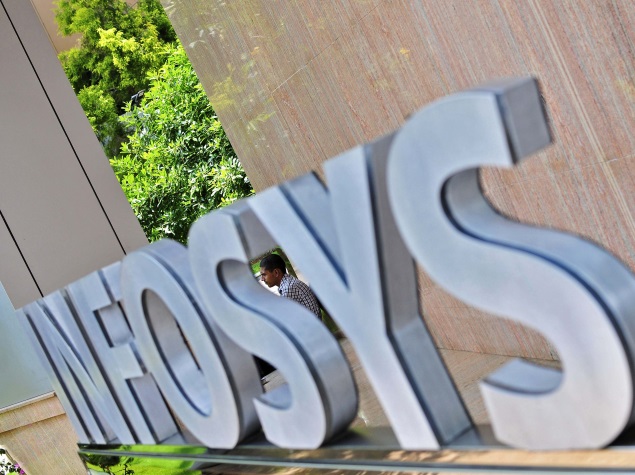 Seven co-founders of Infosys Ltd., led by N.R. Narayana Murthy, were hailed for their singular contribution in building an iconic IT behemoth by its first non-founder chief executive Vishal Sikka."For someone who grew up in the world of technology and IT, I have tremendous respect for what Infosys' founders have built over the past three decades," Sikka told investors of the global software major ahead of its 34th annual general meeting here on Monday.
Besides Murthy, six co-founders of the blue chip company are Nandan Nilekani, S. Gopalakrishnan, S.D. Shibulal, K. Dinesh, N.S. Raghavan and Ashok Arora.
Though Raghavan retired in 2000 as joint managing director, and Arora, who was on the board till 1989, left for the US later, other co-founders, barring Dinesh, steered the company from a $100 million (roughly Rs. 635 crores) to $8.7 billion (roughly Rs. 55,257 crores) outsourcing major as successive co-founders, with Shibu Lal being the last.
"Murthy and his co-founders opened a new industry, and with that an opportunity for businesses to operate in new ways and bring new value by leveraging IT services," Sikka said in his fist letter to the company's 4,50,000 shareholders on the occasion.
Murthy, who returned from retirement to head the troubled company as chairman on June 1, 2013, stepped down abruptly a year later (June 14, 2014) after reviving its sagging fortunes and finding Sikka as a worthy successor to steer the company back to being the Indian IT industry's bellwether.
"I decided to exit Infosys to ensure a smooth transition of responsibilities to the new management and give a free hand to Sikka for steering the firm into future as a marquee Indian brand in the technology space," Murthy told IANS then.
Though Murthy retired in August 2011 on turning 65 in compliance with the policy, he laid down for co-founders in executive posts, the company's board prevailed upon him to return for five years.
"Very few people get an opportunity to add value to a great company a second time, that too after retirement," Murthy said in his farewell note to employees, clients, investors and other stakeholders.
Terming the co-founders as true entrepreneurs, Sikka said they had put the company into a different league with a sense of responsibility and quality in serving clients, an unparalled integrity and transparency in operations, and a culture for education and training.
"Our co-founders also opened an unprecedented opportunity for thousands of people (techies) to pursue new career paths and new beginnings inside and outside the country," Sikka recalled.
In a fitting tribute to the co-founders, Sikka recorded their contribution to the company, making the world flat and articulating in way that opened imaginations worldwide.
"Murthy's vision, leadership and guidance have been an inspiration to Infocions, the Indian IT industry and a generation of technology entrepreneurs, as he propelled the company into accomplishing many firsts and in setting industry benchmarks on many fronts, including the highest level of corporate governance that made Infosys a globally respected corporation," he added.
Murthy and Gopalakrishnan bid farewell to the company as chairman and vice-chairman on October 10, 2014, while Shibulal resigned as chief executive on July 31, 2014, nine months ahead of his retirement.
Nilekani, who was chief executive from 2002-07, quit the company as co-chairman in 2009 on becoming chairman of the Unique Identification Authority of India (UIDAI), a state-run enterprise, which issues Aadhaar card to citizens.
Dinesh retired in 2011 as the company's head of quality, information systems and the communication design group.
In his farewell address to the employees on October 10, 2014, Murthy claimed the country did not see in the past and probably may not in future a set of founders who nurtured their creation with care, sacrifice and passion for 33 years and passed it with equanimity to outsiders.
"We leave with the satisfaction of taking this company from a market value of Rs. 28.5 crores when it was listed in 1993 on the Bombay Stock Exchange to Rs. 200,000 crores in 2014, with an astronomical return of 650,000 percent over 21 years – a CAGR of 89 percent," Murthy told thousands of Infoscions who joined the founders at the event then.
["source-gadgets.ndtv.com"]