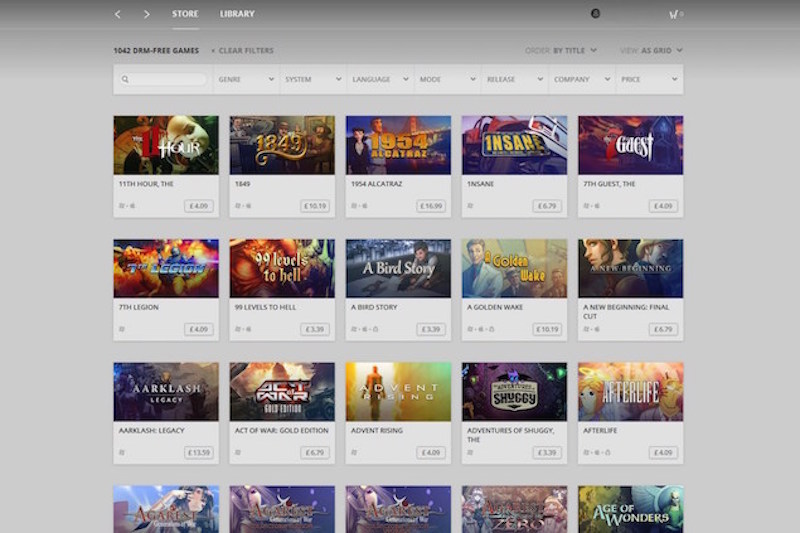 Steam might be the dominant force in PC game distribution but that's not stopped others like Origin and GOG Galaxy from staking their claim to the throne. While Origin gives you free games each month, GOG Galaxy serves them up to you minus the pesky DRM that tends to make the experience intrusive.
Now, GOG has added a rollback feature via an update to the client. What this means is, you can revert a game to its state prior to being updated. Handy in case said update breaks the game. Dubbed the 1.1 update, it's being rolled out to GOG Galaxy users who have allowed for preview updates. It will hit those who are on the regular update cycle soon.
"We know that patches can occasionally break a game or affect your mods," Piotr Karwowski, GOG's Vice President of Online Tech, said in a prepared statement. "With the newest update to GOG Galaxy, we're giving our users more control over their games and patches, but also addressing many of the top requests from our community."
(Also see:I Have Over 300 Games on Steam and I'm Leaving It All Behind for GOG Galaxy)
Other additions include pause and resume for downloads, new installation options (you can now view required disk space, select your language, modify the installation path, and more), and HiDPI support with proper scaling and a retina-ready user interface.
If you don't want to wait for the 1.1 update to show up, you can check the "Receive preview updates to testing upcoming features" option in GOG Galaxy to force the update.
["source-gadgets.ndtv"]