The Galaxy S8 and S8+ are two of the best Android smartphones available, but if you're going to get any use out of features like Bixby Voice and Samsung's stellar camera, you'll want to implement a few power-saving strategies.
Fortunately, Samsung bundled in a helpful power-saving mode to keep the Galaxy S8's battery steadily pumping throughout the day. We'll teach you how to set it up, as well as how to implement some best practices for prolonging the life of your shiny Samsung phone.
The best part is that you don't need to download anything to improve the health of your Galaxy S8's battery. All you have to do is read on.
Get rid of battery-sucking apps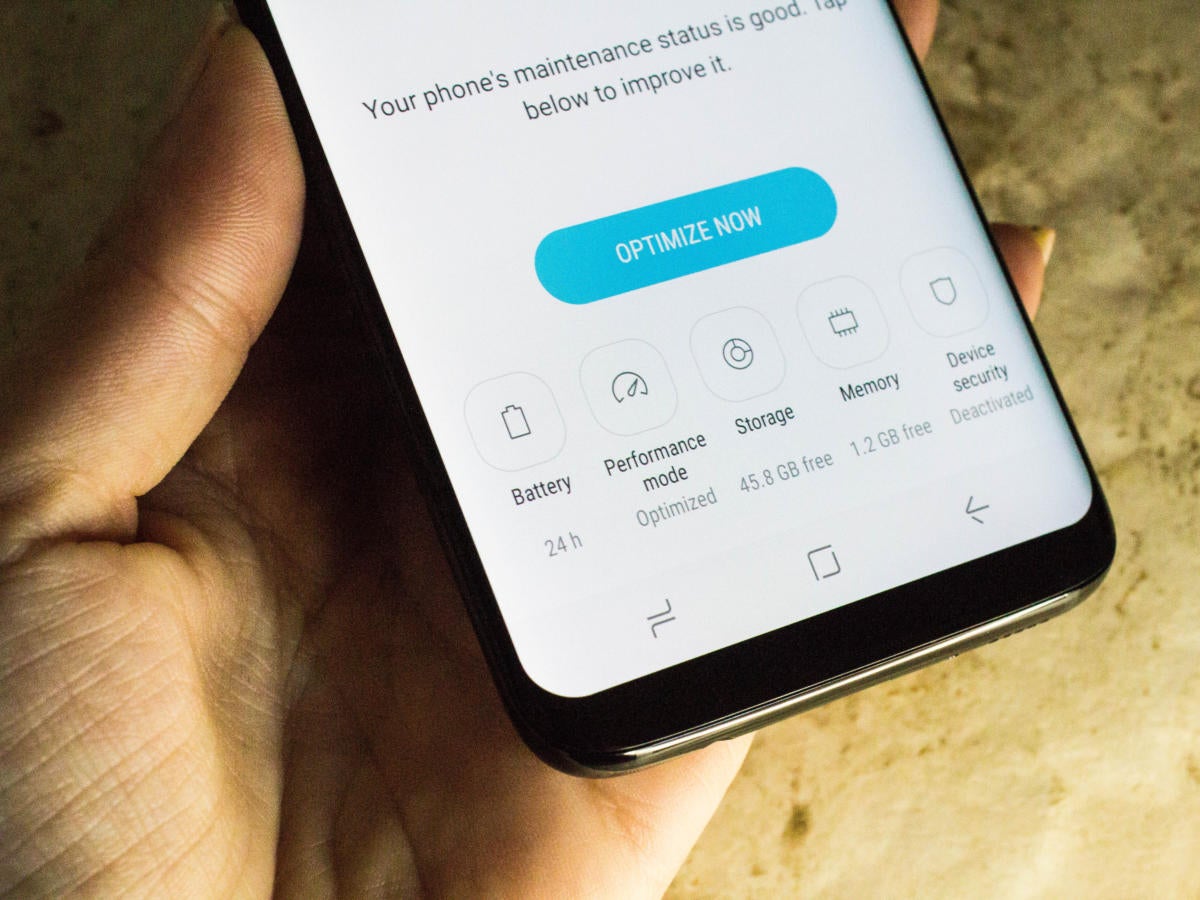 If you notice your battery has been draining more quickly lately, you can probably blame a specific app. Indeed, eliminating or disabling power-hungry apps is the easiest way to perform device maintenance when you're in need of a quick boost of battery life. Android offers built-in system-level features that can detect those ravenous apps so that you won't have to do all the data crunching yourself.
Head into the Settings app, tap Device maintenance and then tap Battery. From here, under App power monitor, you'll see which apps are taxing your battery most (the ones drawing the most power are placed toward the top). From here, you can make informed decisions on which apps to disable or uninstall.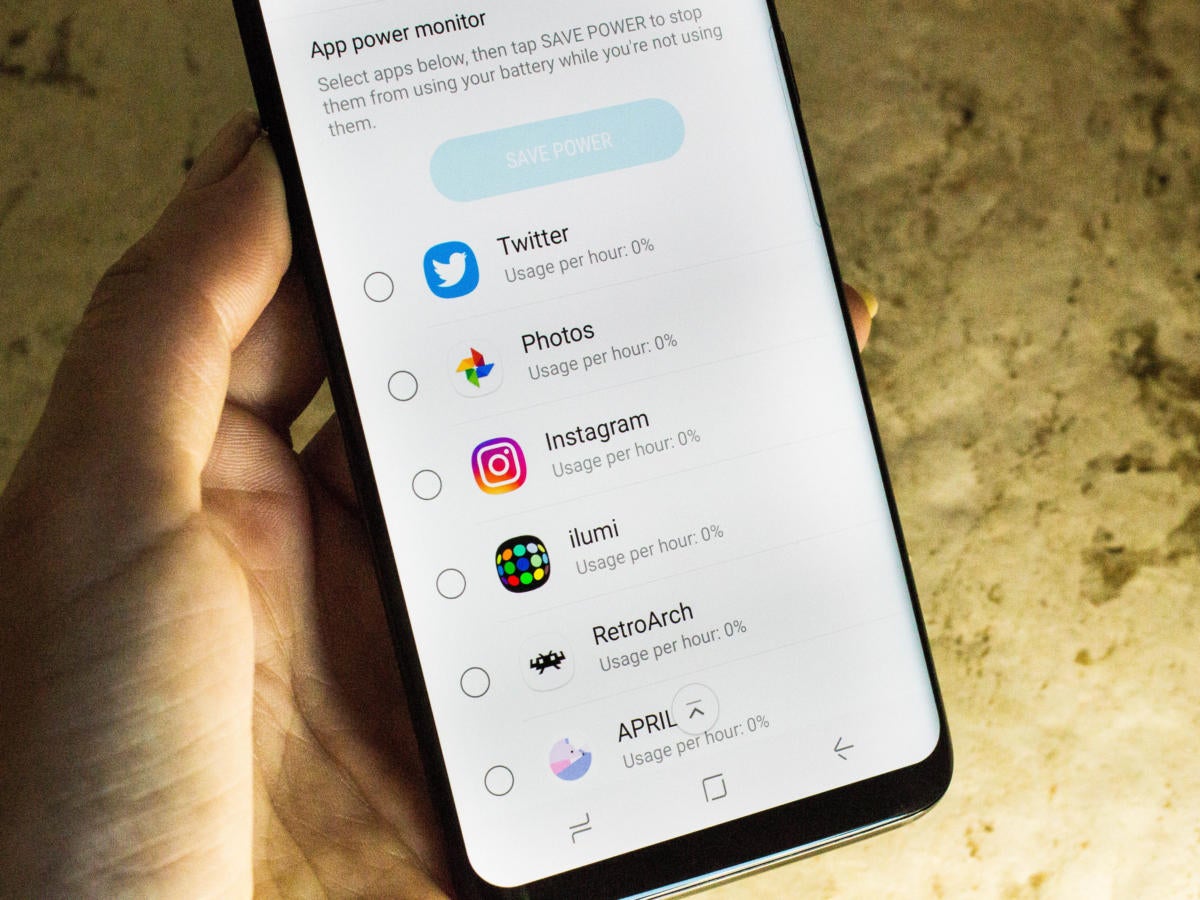 It's best to do this exercise toward the end of the day, after your phone has cycled through a few hours of notifications, and with apps running in the background.
If you decide to make an app dormant so that it only ramps up when you select it, you can tap on the app here to put it to sleep. Select your targeted apps from the aforementioned list and then tap Save power to put these ones to sleep.
If you're a social media fiend, you might see apps like Facebook and Twitter placed toward the top of the power-hungry list. If you decide you simply can't live without these services, consider implementing web-based apps—when available—into your daily routine. Social networks like Facebook and Twitter can be seamlessly accessed through the Chrome browser, for example, and they can be closed out once you're done with your business. Just don't forget to disable Chrome notifications for these sites, since they tend to latch one in the background.
Set up power saving mode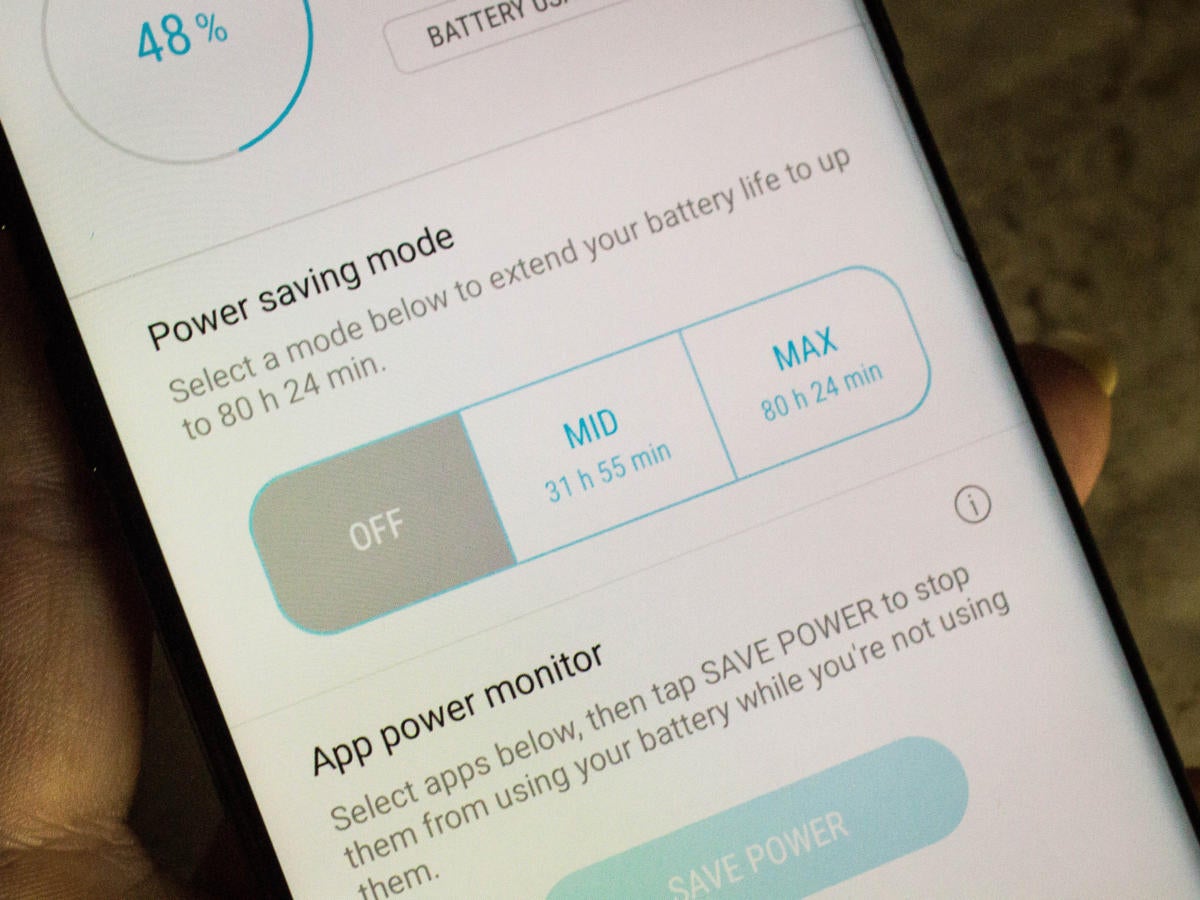 The Galaxy S8's bundled power-saving mode has actually been around for a few iterations of the phone, and it's worth setting up. You can access it under the same Settings menu, under Device maintenance > Battery. Under Power saving mode, you can choose between two different modes to extend your battery life.
The Mid mode decreases brightness, bumps down the screen resolution to 2220×1080, and turns off background network usage. The Max mode drops the screen resolution even further to 1480×720 and limits maximum CPU performance to 70 percent of its full abilities. You can also customize it so that the mode restricts background network usage and turns off the Always On display (we'll explain why it's not so power efficient later on).
When you're ready to hop into Power saving mode, you can toggle it on from the Quick settings. By default, it switches the phone into Mid mode, but you'll want to flip into Max mode if you're hoping for prolonged power saving.
Get notified of bad behavior
In the same battery settings panel, tap the menu button for Advanced settings, then tap Notification settings to ensure that the App power monitor is looking after unused apps, battery-draining apps, and unstable apps. It'll alert you when the system is out of order, as well as help remind you to be more consistent about smartphone maintenance.
Go low resolution
Do you really need the Galaxy S8 and S8+'s nearly bezel-less screen to display in 2K (2960×1440) at all times? Probably not. Using the phone at its full resolution is what sucks up most of your battery power in the first place, so you'll want to keep your display settings at Full HD+ (2220×1080). This resolution should be enough to satisfy your detail-hungry eyes until the next time a higher resolution is absolutely necessary.
Automatic brightness isn't always a savior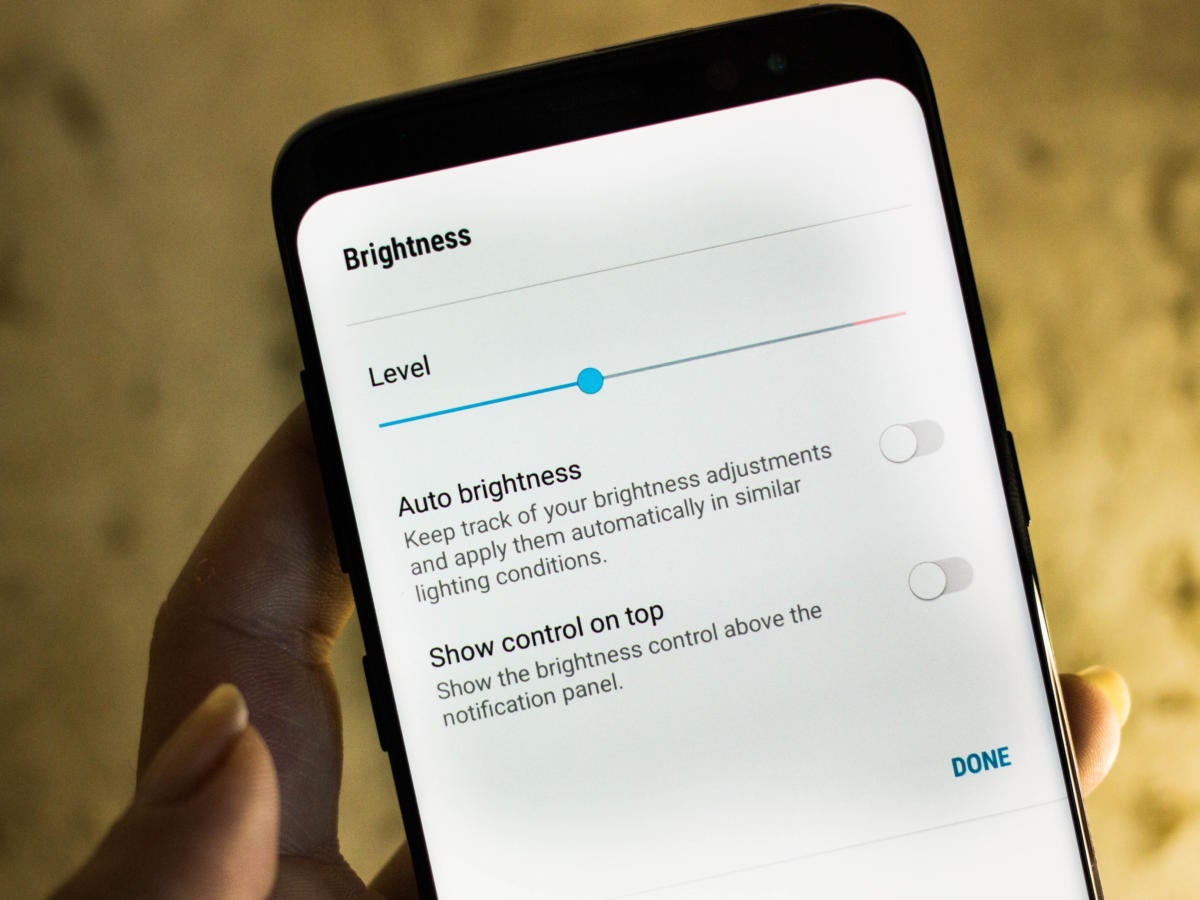 [Source"timesofindia"]