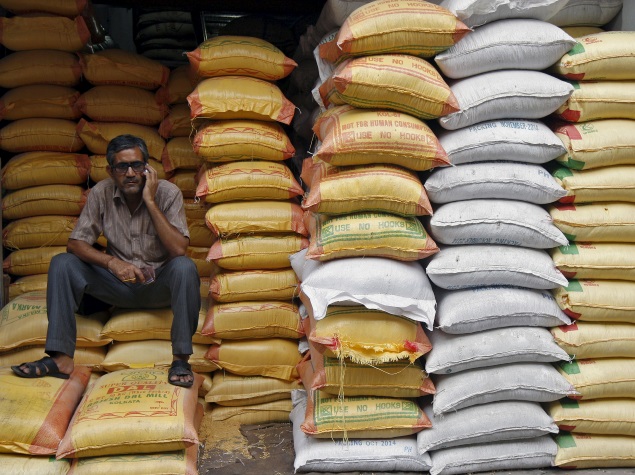 The government on Thursday launched a free SMS service called 'Nowcast' to provide alerts on extreme weather conditions like hailstorm every three hours to over one crore registered farmers on their mobile phones.Besides, a web-portal on crop insurance was also unveiled to create awareness and encourage more farmers to insure their crops taking advantage of existing schemes. The Web portal, however, has been launched in English.
"The SMS warnings on extreme weather conditions like thunderstorm, hail, and squall will help farmers take precautionary measures as needed and feasible," Agriculture Minister Radha Mohan Singh said after the launch.
The free SMS alerts, to be sent in English, Hindi and regional languages as per farmers' request, will be issued to over one crore farmers whose mobile phones are already registered on the government's mKisan portal.
The data for SMS service would be taken from the 146 weather stations of the India Meteorological Department (IMD).
IMD's has 17 doppler radars that feed information on extreme weather to these stations, the Minister added.
IMD Director General L S Rathore said, "These alerts are already available on IMD website. Since the warnings are valid for three hours on the website, farmers could not get the information in time because of limitations in accessing the IMD website at farm level."
Under this initiative, the extreme weather data originated from IMD is being moved to mKisan portal using a web service. From mKisan portal, warnings regarding extreme weather conditions are automatically transmitted by SMS to farmers located at district and block level.
On web portal, the Agriculture Minister said, "There is a lack of awareness about crop insurance among the farming community in the country. The portal will provide information about existing insurance products, premium rates, among other details."
In the second phase, the Minister said the portal will be launched in Hindi and other regional languages and will also provide an online interface for filing insurance applications and scrutiny of the same by banks.
["source-gadgets.ndtv.com"]