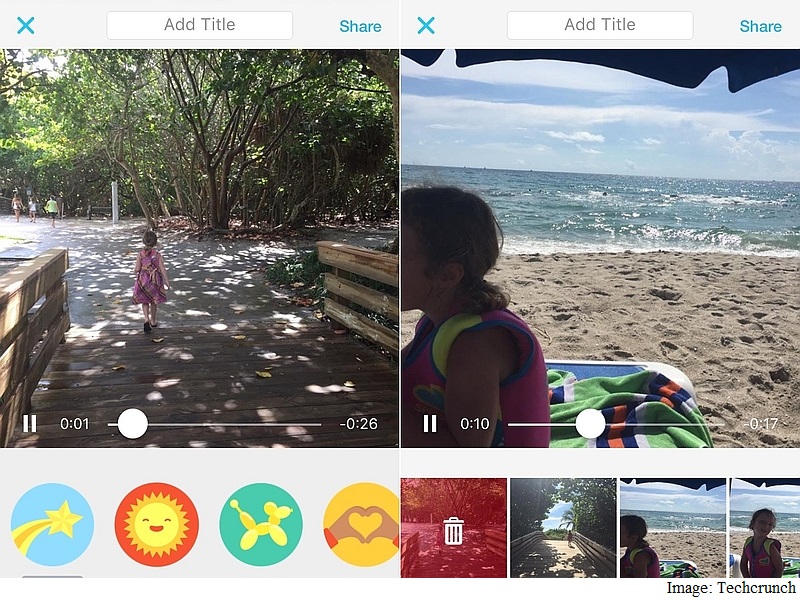 Months after launching the Facebook Moments photo-sharing app in the US, the social networking giant has rolled out the app to India. It is now available for Android and iOS users in India via Google Play and the App Store.
Facebook also in the meanwhile also updated the app, adding a new video feature that creates an automated video montage of photos, complete with music, using a minimum of six images. The update will be rolling out in phases.
Users can tap on the video inside the app to customise it by adding or removing images and by selecting any one out of 10 background music files for different situations. Once the final video has been created, users can share it directly on Facebook and tag other Facebook users. Facebook made the announcement in a video uploaded on Vimeo.
Facebook Mentions app is already synced with user's Facebook account, it automatically identifies the user's friends and suggests tags once the user gives the app permission to access the photos on the handset. Users can then create a group of photos, create a video and share it on the social media website.
However, some features are still missing from the app. It is worth noting that the video can only be shared on Facebook for now and not to any other application. Hopefully, more sharing options would arrive with future updates. Also, for customisation, users can only add and remove images from the video. Options such as video filters, photo editing is still missing from within the Moments app.
Besides this major video feature, the Moments app has got some minor changes as well. Users can now build their own Moments from ground-up, see the progress of photo uploads and choose any one of the 34 different languages for the application.
By introducing the video feature, Moments app by Facebook has gone in head-to-head competition with other apps like Flipagram, which also gives the option to create photo-stories with music, and Google Photos, which has the 'Assistant' feature performing similar functions.
["source-gadgets.ndtv"]