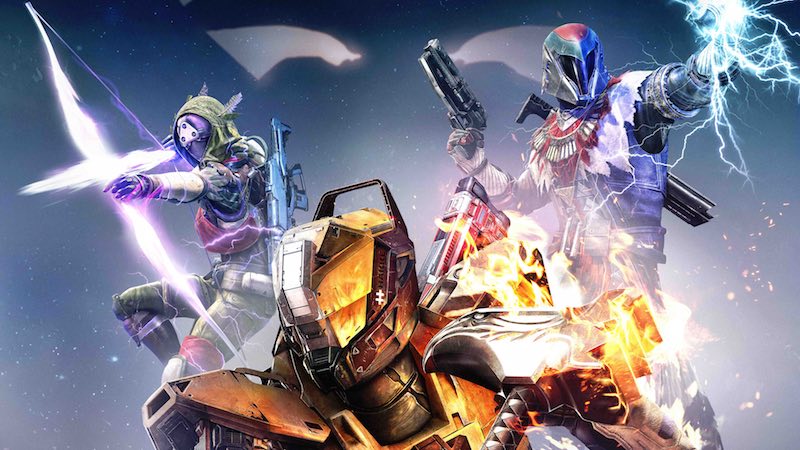 The latest instalment to shared world shooter Destiny: The Taken King appears to be an online exclusive to Flipkart.
Right now, the e-commerce giant is the only site with a listing for the disc version of the game called Destiny: The Taken King Legendary Edition. This was further compounded by retailers being instructed by World Wide CD Roms, the game's distributor, not to sell the game online.
"Yes we have got a notification from the distributor that it will be coming to stores. But we have also been told that we're not allowed to sell it online," a game store owner told us.
Flipkart didn't have the best experience being the sole online retailer selling Call of Duty: Advanced Warfare. It sold around 7,000 units of its allotted quantity of 10,000 units before trying to offload the rest in flash sales at the beginning of the year. Now it simply places order with the distributor a day or two prior to a game's release depending on how strong pre-orders have been.
(Also see:Flipkart aka WS Retail to Exit the Gaming Retail Business: Sources)
"They said they will put games up for pre-order but will only let us know how much they would be buying from us a week before release. It's not something we can support because order numbers for games are locked in a few months in advance," a business development executive at a distributor divulged when it was known that Flipkart was planning to exit the games category.
In the case of Destiny, Amazon had complete retail exclusivity over the game when it hit last year. This did not work out too well for the company either. You can still buy the base game with its pre-order DLC indicating that it was nowhere close to selling out. And no, Destiny: The Taken King Legendary Edition is not listed on the site.
Nonetheless, while wider distribution of Destiny: The Taken King is a welcome move, one can't help but feel that the always online and heavy bandwidth consuming nature of the game will make it a tough sell regardless of the store. World Wide CD Roms and Flipkart did not respond to a request for comment.
The Legendary Edition will be out on September 15. It comes with the base game, The Taken King, Destiny Expansion I: The Dark Below and Expansion II: House of Wolves for Rs. 4,299 on PS3, Xbox 360, PS4, and Xbox One.
["source-gadgets.ndtv"]