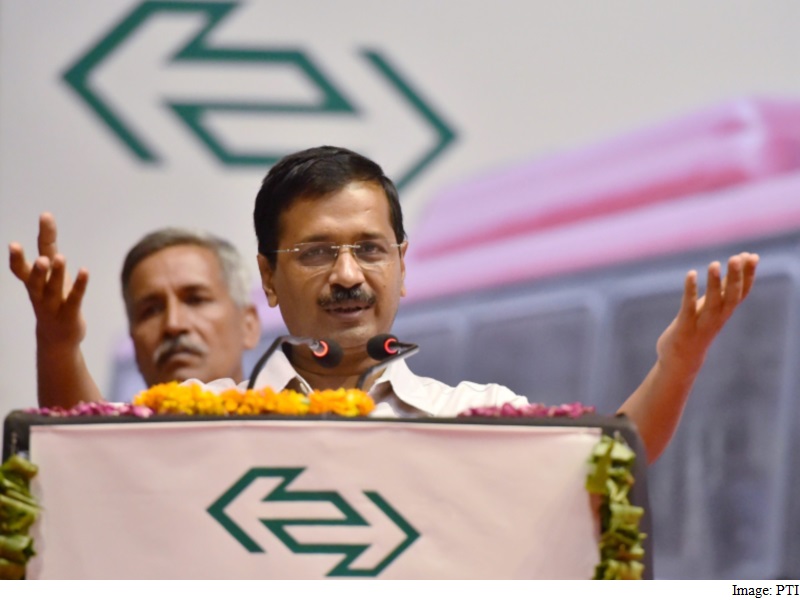 Delhi Chief Minister Arvind Kejriwal on Monday announced that free Wi-Fi facility would soon be provided to commuters in Delhi Transport Corporation (DTC) buses.
Kejriwal made the announcement in the presence of Transport Minister Gopal Rai, DTC managing director C.R. Garg and thousands of DTC employees while attending an awards ceremony at the Talkatora Indoor Stadium in New Delhi.
"Delhi government will provide free Wi-Fi facility in DTC buses as soon as possible. In this connection, we are in touch with some big companies," Kejriwal said.
Several leading Internet and telecom sector companies, including Google, Facebook and Ericsson, held discussions with the Kejriwal led-Delhi government, regarding its ambitious city-wide free Wi-Fi project, on Friday.
Dwarka legislator Adarsh Shastri, who is looking after the planning and consultation process of the project, confirmed about the interest shown by the companies.
"Several companies have contacted us in this connection. We will finalise the tender process in next few days," Shastri told IANS.
"A draft of the request for proposal (RFP) in this connection has been prepared and will soon be put before the chief minister for approval," he added.
The ruling Aam Aadmi Party (AAP) had promised during assembly polls to make the national capital a free Wi-Fi zone.
Asked about the development, a Facebook spokesperson said, "Connecting the world and delivering Internet access through a variety of ways is core to our connectivity mission. We are committed to working with various government agencies to help make Digital India a reality."
["source-gadgets.ndtv"]