Creative has announced the launch of two new home entertainment 2.1-channel speaker systems for the Indian market, the SBS E2800 and SBS E2400. The E2800 will retail at Rs. 4,599, while the cheaper E2400 will cost Rs. 3,599. Both speaker systems will go on sale by the end of September.
The Creative SBS E2800 has a range of connectivity options, including RCA (for connectivity with TVs and DVD players), FM radio, USB and 3.5mm line-in. A remote is also included in the sales package to control the system. The system is a powered 2.1-channel speaker set, with two satellite speakers and a combined amplifier/input/subwoofer unit, with an output of 50 Watts.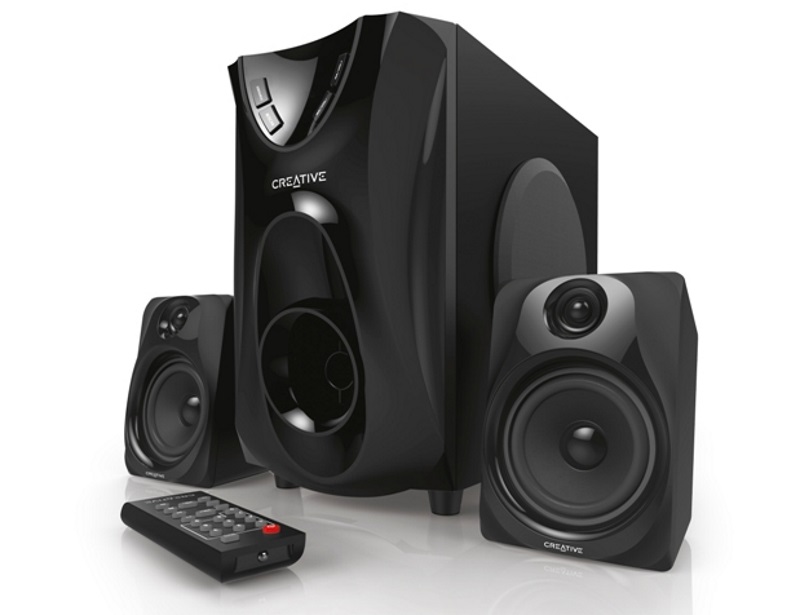 The second system launched is the cheaper Creative SBS E2400. It has a lower power output rating of 24 Watts, but is similar to the E2800 in all other ways. Both devices notably lack Bluetooth connectivity, which is commonly available in other 2.1-channel home entertainment speaker systems at similar prices.
"We're extremely excited to be introducing this amazing sound system to the Indian market. It's the perfect solution for anyone looking for a powerful yet affordable all-in-one home entertainment speaker system," said Ernest Sim, Regional Sales Manager of Creative Technology Ltd, adding, "And it's the perfect audio upgrade. Just connect the SBS E2800 to your TV set or tablet and experience a whopping 50 watts of audio power, together with powerful bass from the subwoofer – you'll be absolutely blown away with its powerful room-filling audio performance for movies, music or gaming
["source-gadgets.ndtv"]