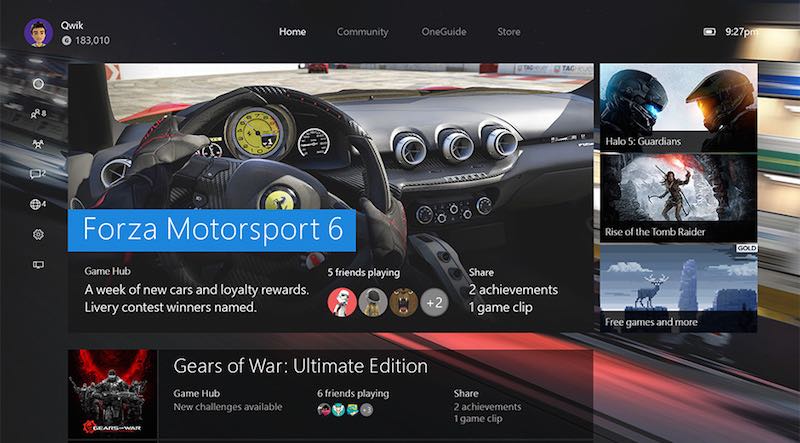 At Gamescom 2015, Microsoft announced that Windows 10 and backwards compatibility – which lets you play your Xbox 360 games on your Xbox One – is finally hitting the console in November.
In a run up to that, members of the Xbox One Preview Program will be invited to try it out with invites being sent in phases.
"Our goal is to start with a group, get feedback, then roll out to larger groups for additional feedback over time. If you're a member of the Xbox One Preview Program, you will get an invitation sent to you in an Xbox Live message," said Mike Ybarra in a post on the Xbox website.
(Also see: Microsoft's Gamescom 2015: Three Good Reasons to Get an Xbox One, Beyond Games)
Xbox One Preview Program members who don't opt in to the update will continue to receive regular updates and will not be removed from the Xbox One Preview Program. Ybarra's post goes on to outline that there will be new builds of this update rolled out over several weeks for those who take part and that Microsoft will improve features and fix bugs through this period.
Aside from a fresh UI and backwards compatibility, the overall experience will be a lot snappier. This will include easier and faster ways to access your games, friends, and the community as well as a revamped One Guide for video and movie apps.
It's admirable how much time and effort Microsoft have put in correcting its missteps with the Xbox One. And while it can only hope to result in strong sales, early adopters and current Xbox One owners have a lot to look forward to.
["source-gadgets.ndtv"]