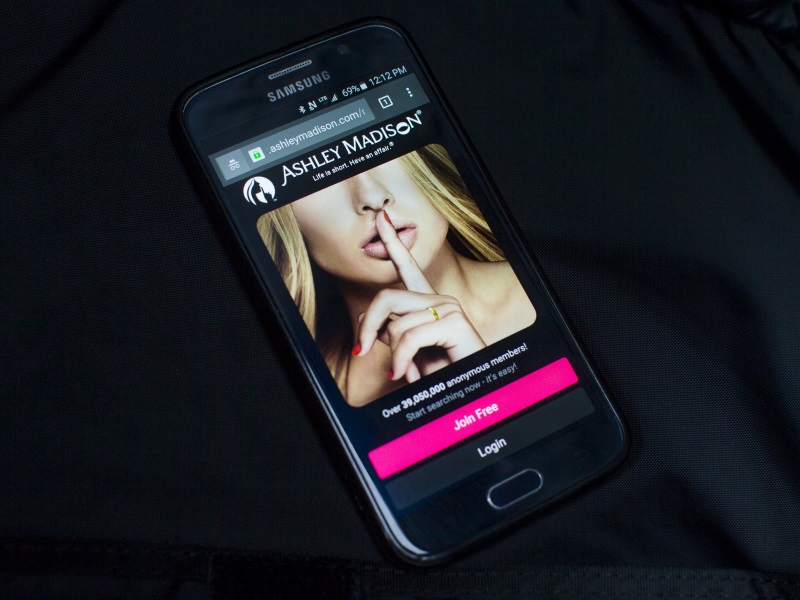 Touting himself as the "The King of Infidelity," the founder of the adultery site Ashley Madison built his livelihood around the unconventional philosophy that cheating is a natural part of married life – yet he says he is a devoted husband, and his wife of 12 years says she would be devastated if he was unfaithful.
Noel and Amanda Biderman say they do not practice what they preach but simply are smart entrepreneurs seizing an untapped market.
"I am printing money, I don't deny it," Biderman told the New York Daily News in 2014. "That's what happens when you build a taboo-focused business."
Their privately held Toronto holding company, Avid Life Media Inc., grossed $115 million (roughly Rs. 761 crores) in earnings last year, according to tax documents and figures shared by Biderman with Forbes.
Now divorce lawyers are preparing for a potential bonanza from the site's massive breach that released the information of its subscribers.
It's a problem the Bidermans say they have never had to confront because they are in a monogamous relationship, but they recognize others do not have that and there is money to be made from infidelity.
The couple, who have two children, say there's nothing wrong in running a site that allows married people who want to cheat to connect with others seeking an affair. Users pay a fee each time they send a message to a potential lover.
They turned down a request by The Associated Press to be interviewed for this story but have spent years appearing on TV talk shows and making other media appearances to promote their site.
The company says in a statement the hackers should be judged, not Ashley Madison and its roughly 39 million customers. The hackers have accused the company of filling the site with fake profiles and extorting fees for wiping profiles that were never truly deleted.
(Also see:Ashley Madison Hackers Reportedly Vow More Attacks)
The company has said it is working on beefing up its security protocol.
"Regardless of the nature of the content, our customers, this company, and its employees are all exercising their legal and individual rights, and all deserve the ability to do so unhindered by outside interference, vigilantism, selective moralizing and judgment," the company said. "The individual or individuals who are responsible for this straightforward case of theft should be held accountable to the fullest extent of international law."
Noel Biderman has written books espousing his views on infidelity, including one published in 2011 entitled: "Cheaters Prosper – How Infidelity Will Save The Modern Marriage."
"The reader will be transported to other cultures where infidelity is rampant and yet divorce is virtually non-existent," says the book's promotional material.
That theory may be put to its biggest test yet in the aftermath of the breach. Some lawyers predict they will be flooded with business, while New York divorce attorney Michael DiFalco says he believes there will be "a dozen clients caught by text message for every client that might get caught this way."
The Bidermans earned millions from running a dating service for cheaters, yet Amanda Biderman told ABC's "The View" in 2013: "I would be devastated if (Noel Biderman) did it to me. But I would not blame a website. Ashley Madison is not creating cheaters. It is servicing a need that is there, that exists. And unfortunately, it exists. It's sad."
Marriage and family therapist David Christopher of Solana Beach, Calif., said in his 25 years of counseling he has had numerous clients who have acted on such impulses in a moment of loneliness or sadness and caused a lot of pain.
Sites like Ashley Madison have capitalized on that human reality but that doesn't make it right, he said.
"Over the years, I've also known drug dealers who didn't do the cocaine they were selling, so wouldn't this be the same thing?" he asked.
["source-gadgets.ndtv"]