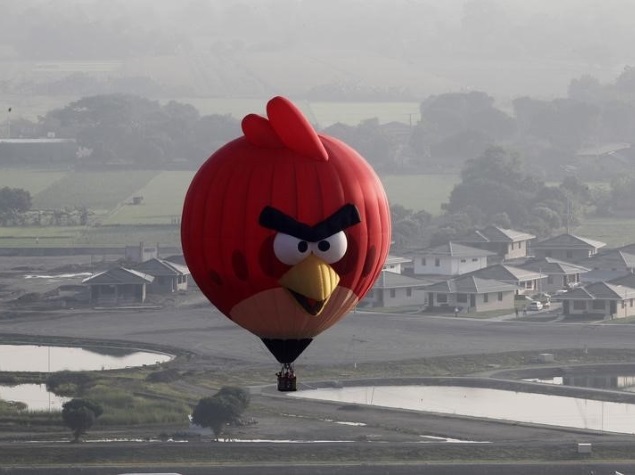 The often touted but regularly delayed stock-market listing of Rovio, creator of the hugely popular "Angry Birds" mobile game, could be even more distant after this week's warning of lower earnings and a planned cull of more than a third of its staff.
While the mobile games market as a whole is thriving and looks set to grow to more than $35 billion (roughly Rs. 2,31,533 crores) in 2017, according to research firm Newzoo, Rovio's woes typify the difficulty established players have in changing with the times.
"They lost their moment … You need to list when your games are working well," said Thomas Alzuyeta, analyst at Gilbert Dupont, noting a drop in interest in the game franchise that debuted in 2009.
Alzuyeta said newer contenders such as free-to-download "Clash of Clans", from Rovio's fellow Finnish company Supercell, had better managed to retain player interest, with regular updates and features paid for in bite-size "microtransactions".
Rovio, which is pinning its hopes on an Angry Birds 3D movie due for release in May 2016, said on Wednesday sales had been lower than expected and forecast falling profits for the full year. It said it was cutting up to 260 jobs.
In an e-mailed statement on Friday, the company said the cuts did not affect the outlook for a potential market listing, though a flotation was not on the agenda for now.
"We're focusing on our principal areas of business, which will only improve our competitiveness," a spokeswoman said.
(Also see:I Hate Angry Birds 2 – and I'm Addicted to It)
A cross-sector move towards free-to-play products has been one of the biggest challenges for Rovio, which has failed to create follow-up hits to Angry Birds, instead pushing for earnings from product licensing deals.
That may have allowed other games to steal the limelight: runaway hit "Candy Crush Saga" led to the listing of King Digital Entertainment , one of the few European mobile gaming companies to trade on an exchange. Japan's Gumi also recently listed.
Yet Rovio is not the only games company to run into trouble. Gumi said in March it planned to cut jobs and sell assets, while King earlier this month reported a revenue drop.
Zynga , known for "FarmVille" and "Mafia Wars", last week forecast current-quarter bookings well below estimates. Its shares are a fraction of their early 2012 peak.
King's experience on the stock market, where its shares are down nearly 30 percent since their float in March 2014, has also shown how investors can lose faith.
"The sector changes so fast that the companies that don't change with it run into trouble," said Newzoo head Peter Warman. "And that's what's happened with Rovio."
["source-gadgets.ndtv"]