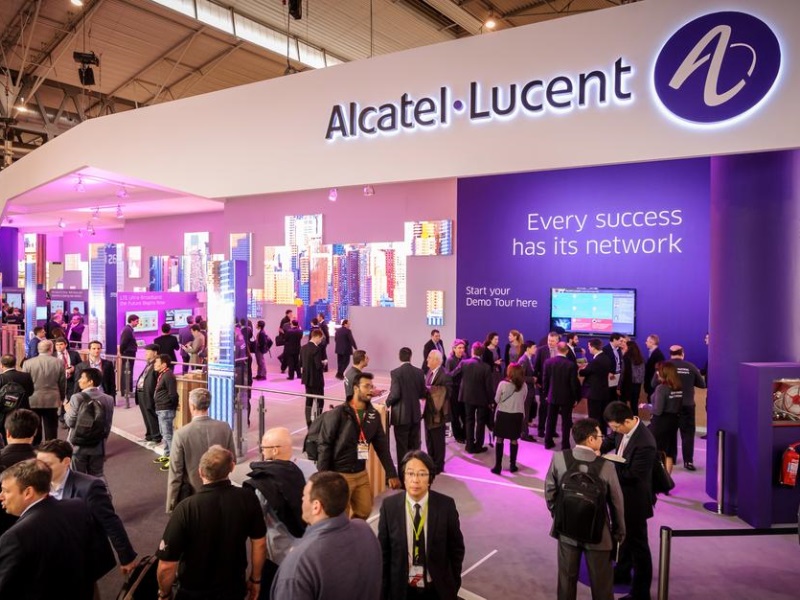 The head of telecoms equipment maker Alcatel-Lucent rejected government pressure Monday to renounce bonuses which could see him receive around EUR 14 million (roughly Rs. 104 crores) as part of its buyout by rival Nokia.
Michel Combes, who has headed the French-American company since 2013, told the business daily Les Echos that the payments were not linked to the 15.6-billion-euro deal to create the world's biggest supplier of mobile phone network equipment, but the fact he had turned around Alcatel-Lucent's fortunes and its share price.
After the Journal du Dimanche newspaper, citing official documents and current share values, said Sunday that Combes could receive almost EUR 14 million in bonuses over three years he came under pressure from government officials and unions.
"As the value of the company's shares has increased the amount has reached a considerable amount," Combes told Les Echos. "But that signifies that I succeeded in creating value and the company was saved, while when I joined it the company was half bankrupt and the candidates to lead it were not many."
He noted that he had renounced in April a 2.4-million-euro bonus due to him for leaving the company and that he wasn't accumulating bonuses as had other French bosses.
Large bonuses have become a politically sensitive issue in France, where unemployment is stuck at around 10 percent and the economy is sluggish.
Combes, who leaves his post on Tuesday to become board chairman at Numericable-SFR, managed a recovery plan that has tripled Alcatel-Lucent's share value.
But it also led to the loss of 10,000 jobs.
"In today's world and with the problems people face one needs to have a bit of common sense, proportion and restraint. And in this case Michel Combes hasn't," French Finance Minister Michel Sapin said on France Info radio on Monday.
He needs to "try to understand how this looks to others, to the French, and from there take good decisions. He still has time to do so."
The spokesman for the Socialist government on Sunday called on Combes to "reflect" on the bonus.
The size of any such bonus "is always political at a time when we are emerging from what is a difficult crisis for a lot of French people," Stephane Le Foll told reporters.
Union leaders have also criticised the size of the bonuses.
"Employees who saw the amounts announced at the weekend were no doubt sick, they are indecent considering the social problems of recent years," said Herve Lassale, a leader of the CFDT, the main union at the company.
"There was certainly an improvement in the financial performance but it wasn't spectacular," he said, adding that he hoped Combes would renounce all or part of the shares due him
["source-gadgets.ndtv"]