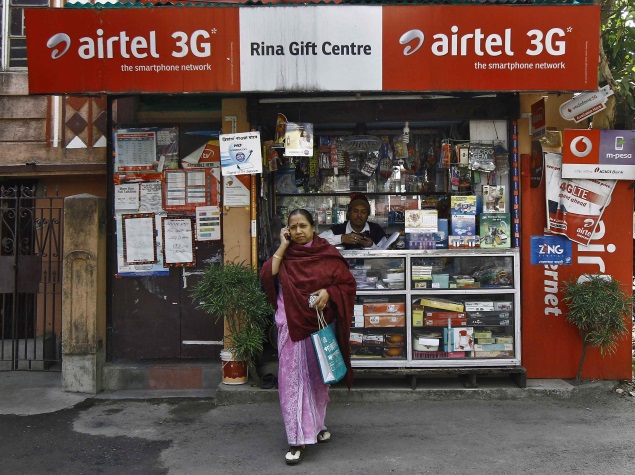 Bharti Airtel on Friday expanded its 4G services to Hisar – which has become fourth city in Haryana to get the high end telecom service.
Customers in Hisar will be able to use 4G using dongles, Wi-Fi modems, Mi-Fi and Wi-Fi dongles. Airtel has launched 4G services in Ambala, Karnal and Yamunanagar cities of Haryana.
Telecom major Bharti Airtel on Wednesday expanded its 4G services in Haryana with launch in Karnal and Yamunanagar.
Customers in Karnal and Yamunanagar will also be able to access the high speed mobile broadband service through dongles, Wi-Fi modems, Mi-Fi and Wi-Fi dongles.
"Over the last few months, we at Airtel have made significant investments in building a robust 4G network here. We invite our data savvy customers in Karnal and Yamunanagar to enjoy this world class data experience," Bharti Airtel (India) Hub CEO for Upper North Manu Sood in a statement.
Airtel last week launched its 4G services in Ambala, while trials for the same were started in Coimbatore. Meanwhile, Airtel also announced a go-to-market partnership with Samsung proliferate 4G devices for transition of more customers to experience the fastest browsing experience. As part of this, Samsung India and Airtel have decided to promote each other's 4G offerings at their respective outlets, the company said.
In mid-May, Airtel launched 4G trials for its existing customers in Hyderabad in Telangana and Visakhapatnam in Andhra Pradesh. Slightly before that in May, Airtel launched its 4G trials for its existing customers in Mumbai. It started its 4G services trial in Chennai from May 14.
As part of this, existing customers across these cities can now avail of a complimentary upgrade to Airtel 4G SIM, and get 4G data at 3G prices, Airtel said in a statement.