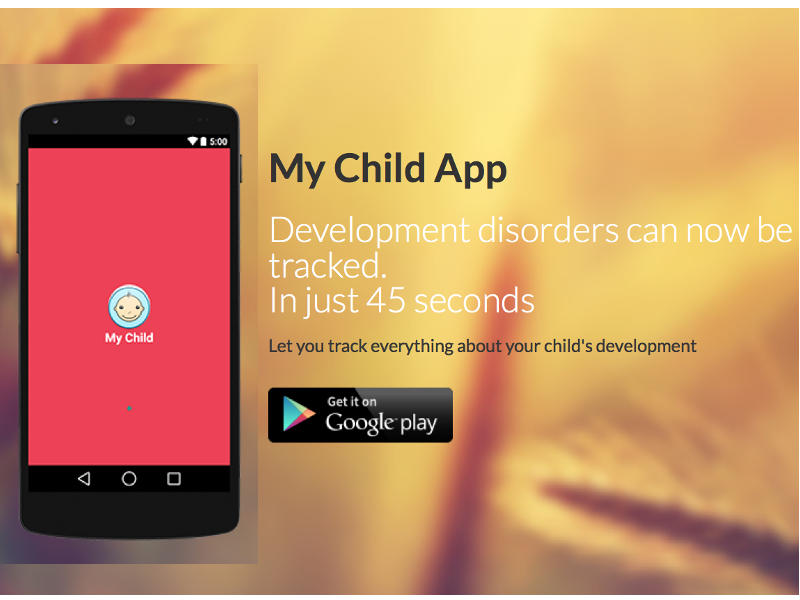 Facebook's COO Sheryl Sandberg put a Bhopal teen on the world map last week, when she posted about an Indian startup that had enrolled in the FBStart program.
Harsh Songra, developer of the My Child app, was diagnosed at the age of nine with dyspraxia, a developmental coordination disorder (DCD). His parents were unable to identify problems in their son's development for several years, due to lack of awareness and limited access to information about such diseases.
Aiming to provide a tech fix to this lack of awareness, and hoping to help provide timely information that can be used to control the disorder, he launched the app in January this year that parents with children aged 11 to 24 months can use to track developmental disorders. Songra said that his app was not trying to replace doctors, but was meant as a reference point about disorders from which the child may be suffering from. "We are trying to empower parents with technology and also to ease the burden of doctors," he said.
The app takes in a child's name, gender, height and weight, and makes parents answer a questionnaire, which takes about 45 seconds. The My Child app has a 4.3 rating on Google Play and under 5,000 installs.
We spoke to Songra about his future plans, and the impact of the Facebook FBStart program. "It has definitely increased the number of downloads and the online presence by a great scale." said Songra, on the impact of Sandberg's post, speaking to NDTV Gadgets.
The app has already made a measurable impact, with users calling him from various countries and thanking his team for creating awareness and helping their child in getting the right treatment. "I have talked to various mothers too who have said that because of the app they are now not being confused by paediatricians," Songra said.
Ravi Gururaj, serial entrepreneur and and chair of the Nasscom Product Council also played a mentorship role, promising to assist him in his endeavours.
Future updates on the app will help guide the mother during pregnancy to prevent her child from unexpected delivery and disorders. "A parent would be able to track their child's development easily, and getting all the red flags on time," Songra said.
Songra said that he plans to monetise the MyChild app with brand engagement models, apart from affiliate selling and a premium models.
["source-gadgets.ndtv"]