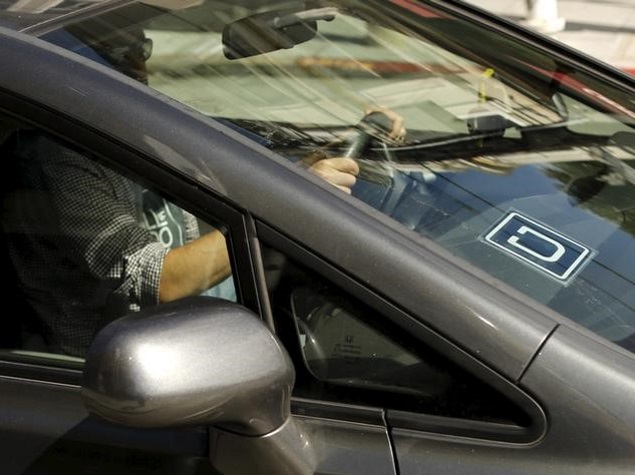 Ride-hailing service Uber Technologies Inc is open to being regulated in Mexico City, a company spokesperson said on Wednesday, as the rapidly growing start-up seeks to cement its expansion in one of the largest cities in the Americas.Uber entered Mexico City in 2013, and says it has grown to around 300,000 users. But just as in many other cities across the world, the controversial cellphone app has upset Mexico City taxi cab organizations, who say the service is illegal and have protested in the streets.
In response, Mexico City's government is holding round-tables on how best to regulate apps like Uber and Cabify, which say they are private car services rather than taxis.
On Wednesday, Ana Paula Blanco, Uber's head of communications for Latin America, said the company had no problem with greater oversight in Mexico City, which has 140,000 registered taxis.
"[Any regulation] needs to take account of four things: social benefits, economic benefits, that we're considered a new type of transport in the city and that it doesn't stop innovation," she told journalists.
Taxi driver union leaders at the round-table said apps like Uber were breaking the law, and were upset because their drivers pay less in city fees and insurance.
But Rufino Leon, the city's transport secretary, said ride-sharing apps were not illegal.
"They make private contracts with private individuals, providing services that do not fall under the description of taxis," Leon said.
Uber, which is valued at over $40 billion, has expanded rapidly across the world, but its speedy growth has led it into fierce confrontations with taxi companies and regulators.
California's Labor Commission said on Wednesday that a driver for Uber is an employee, not a contractor, as Uber has argued. The commission's decision could eventually push up costs for the smartphone-based ride hailing service and hurt the closely watched start-up's valuation
["source-gadgets.ndtv.com"]