ZTE Axon mini was officially unveiled back in July, but we got the first official details last October. The phone was announced as the first pressure-sensitive display smartphone, but as it turned out its Premium edition is the one to actually support the new tech.
The standard Axon mini went on sale in China two months ago, but as of now you are able to order the Force Touch-capable Axon mini Premium edition globally. The phone will available for order on AliExpress and there is a limited time offer that will get you the phone for $299.
The Axon mini is not only special because of its Force Touch technology – its unibody is manufactured from Boeing 787 aircraft-grade aluminum-titanium alloy. There is also multiple biometric authentication options – fingerprint reader, eye scanner and voice recognition.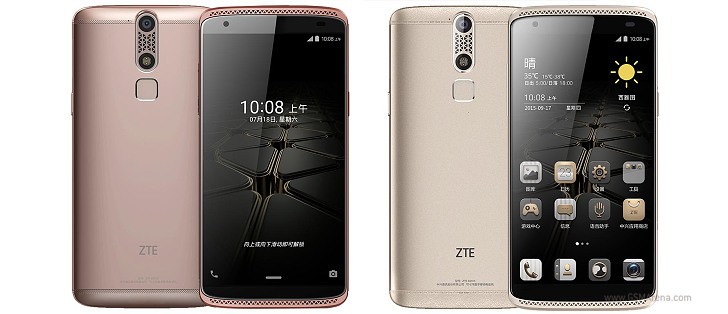 The Axon mini features a 5.2″ Super AMOLED 1080p display and runs on Snapdragon 616 chipset. It has a 13MP rear cam with phase-detection AF, 3GB of RAM and 32GB expandable storage. The phone utilizes skinned Android Lollipop.
The regular Axon mini is selling for $299, but on December 10 you can opt for the gold and rose gold flavored Premium editions for the same amount of cash. The offer will last until the stock is depleted. After the promo is over, the Premium Axon mini will go back to its $380+ price.
Check out the Soruce links if you are interested in getting the Axon mini.
["source -cncb"]