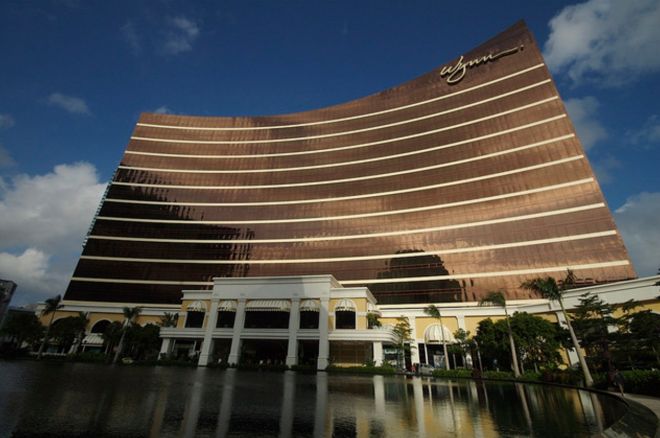 This week's installment of Inside Gaming covers a new anti-smoking bill in Macau that might further hurt gaming revenue in the Special Administrative Region, a Nevada judge's decision not to unseal potentially explosive records in a Sands wrongful termination lawsuit, and the city of Boston's eyebrow-raising allegations about Wynn Resorts in its lawsuit against the state's gaming commission.
Big industry news broke overnight with the announcement that 888 Holdings will be purchasingbwin.party. For coverage of that story, read "888 Holdings to Buy bwin.party for $1.4 Billion." Meanwhile, read on for other casino industry news from the past week.
Bill Proposing Full Smoking Ban in Macau Gaming Venues Has Lawmakers' Support
Adding to the concern of those affected by the steep drop in gaming revenue in Macau over the past year-plus, last week lawmakers passed the outline of a bill proposing a smoking bad in all Macau gaming venues to go into affect in January 2016. Macau News reports that the bill, currently being revised in committee, earned overwhelming support from legislators who voted 26-2 in favor.
One of the dissenting voters was businessman Zheng Anting, who yesterday "urged the government to allow gaming operators to set up smoking lounges in their VIP gaming areas because he's worried that gaming workers' job security would be jeopardized" by a full smoking ban in Macau's casinos.
"The local gaming industry has suffered a 13-month consecutive drop in gross revenues," Zheng noted. "I am mainly concerned about gaming workers' job security… and if a blanket smoking ban is implemented in casinos I think not only gaming staff will be affected but also other employees who work in gaming-related industries."
At present, the main floors in Macau casinos feature separate smoking lounges, while the VIP rooms feature no separate smoking areas with the only restriction being to have at least 50% of those rooms designated as non-smoking.
News of the proposed smoking ban comes on the heels of an easing of travel restrictions by China for those going to and from Macau, thought by some to represent a possible ray of hope amid the deepening decline. That said, several junkets whose business is to cater to VIP "high rollers" including those from the Chinese mainland traveling to Macau to gamble, already hampered by measures enacted as part of the anti-corruption campaign of China's president Xi Jinping, have made clear their intentions to move on from Macau to other southeast Asian resorts should the bill be passed.
Read more about the bill and its possible consequences in Macau News.
Nevada Judge Declines to Unseal Records Alleging Sands' Organized Crime Ties
Last month we shared the report of two groups' efforts to unseal records in the Steven Jacobswrongful termination lawsuit against Las Vegas Sands Corp. and Sands China Ltd. that the groups believed might reveal business ties between the Sands companies as a couple of notorious organized crime figures in China.
Both the British newspaper The Guardian and a watchdog group called the Campaign for Accountability had requested District Judge Elizabeth Gonzalez of Clark County to unseal the so-called "Vickers Reports," that is, material compiled by Hong Kong investigator Steve Vickers, because they might contain information about the alleged connections and thus (argued the groups) would "involve matters of extreme public interest." A third hospitality union group, UNITE HERE, also joined those petitioning to have the records made public.
As the Las Vegas Review Journal reports, yesterday Judge Gonzalez declined to unseal the records, finding "that the reports contained sensitive commercial and gaming information that should not be made public." However, Judge Gonzalez did not rule out the possibility that the groups may find other, "stronger legal reasons" to have the records unsealed.
Jacobs likewise had requested the records be unsealed insofar as they would likely help him with his case against the Sands companies. After having served as Sands China CEO, Jacobs was dismissed in 2010, then launched several lawsuits claiming Las Vegas Sands president and CEO and Sands China chairman Sheldon Adelson had ordered him to try to pressure Macau government authorities improperly and to extort other officials.
Edward Tracy succeeded Jacobs as Sands China CEO, stepping down earlier this year with Adelson then assuming the position.
Read more about the current and possible future status of the groups' efforts to unseal the recordsover at the LVRJ.
City of Boston Alleges Wynn Resorts Knew About Mob Associate's Stake in Mass. Resort Deal
There was a similarly-themed story earlier in the week regarding allegations about a major player in the casino industry and possible mob ties. According to an Associated Press report on Monday about the city of Boston's lawsuit against the Massachussets Gaming Commission for awarding a gambling license to Wynn Resorts, "recently discovered interviews" with several people suggest Wynn Resorts were aware that felon and mob associate Charles Lightbody "would profit from his stake in the waterfront land [in Everett] where the Las Vegas casino company plans to build a resort."
The interviews came to light in recent court filings in the case from late last week. One concerns a conversation between Stephen Tocco, a consultant for Wynn, and Everett mayor Carlo DeMariaabout a reporter's inquiries about the land to be used for the proposed casino. Tocco tells DeMaria "that Wynn would not move forward with the deal if there was anyone with a criminal background involved," to which the mayor responds by specifically mentioning Lightbody.
From that exchange, attorneys representing Boston allege Tocco — and therefore Wynn Resorts representatives — knew of Lightbody's land ownership stake, although Tocco denies having passed on any information about Lightbody to anyone from Wynn. "I never heard of Lightbody and I certainly never had any discussions with Wynn or anybody else about Lightbody," maintained Tocco. "I didn't pursue it because I didn't know who the names were, anyway. I wasn't involved in the land stuff."
Meanwhile a spokeman for Wynn, Michael Weaver, "maintains the company first learned about Lightbody's ties to the property from the gaming commission investigation."
Boston and two other cities, Revere and Somerville, are suing the Massachusetts Gaming Commission for awarding the license to Wynn rather than to Mohegan Sun, basing their separate suits on allegations of misconduct by Wynn affecting competition for the license.
["source – pokernews.com"]