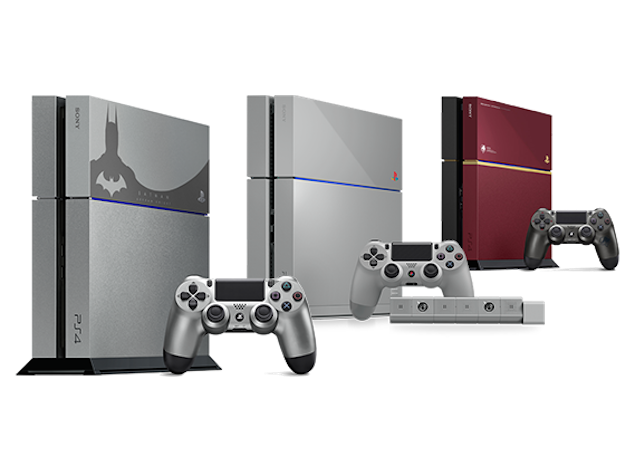 I've been a fan of Sony's PlayStation consoles for a long time now. I remember bunking college to play games like FIFA Street, Pro Evolution Soccer, Black, God of War, and many more on the PlayStation 2 at a gaming cafe near my house. After starting my first real job in 2011, I invested in a PlayStation 3 (PS3) and a television just to play all the Uncharted games I had been reading so much about. As a matter of fact, I finished all the three Uncharted games over a weekend!
I've been eyeing the Sony PlayStation 4 (PS4) ever since it launched in 2013. From its sleek looks to the upgraded specifications, the PS4 has completely enthralled me. I delayed the inevitable purchase mostly because of a weak roster of games at launch, and the fact that I had a backlog of games on my PS3.
Now that E3 2015 has happened though, and after watching Sony's conference, I don't think I can hold off on the purchase any longer. If you think you can dissuade me from buying one right now, I am sure my wallet (if it could speak) will thank you profusely. But if my list of reasons instead persuades you to pick up a PS4 too, don't blame me.
E3 2015 games
Two words: Uncharted 4. I've seen both the gameplay demos of Uncharted 4 that series developer Naughty Dog has unveiled and I can't stop thinking about going on that one last adventure with Nathan Drake and Sully. Additionally, I found thegameplay demo of The Last Guardian, a game whose release has been shrouded in a cloud of mystery, to be pretty captivating.
There's also Horizon Zero Dawn, a new IP unveiled at E3. It is an open-world RPG game with giant mechanical robot dinosaurs and a female lead wielding a bow and arrow. The trailer looked interesting, to say the least. And apart from this, there are a plethora of third-party games that caught my attention, such as No Man's Sky, Tom Clancy's Ghost Recon: Wildlands, Call of Duty: Black Ops 3, and Assassin's Creed Syndicate.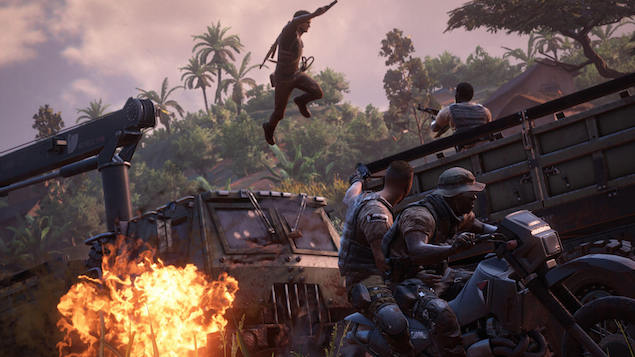 Most of these games won't release until 2016 but that gives me enough time to catch up on games that I have already missed playing on the PS4. On top of that list are titles like The Last of Us Remastered, GTA V, and Infamous Second Son.
Media centre
Ever since I realised my PS3 had DLNA support, I have exploited its use to the hilt by streaming all the media on my laptop directly onto my TV. It's so easy to use that I never needed to buy a Chromecast or smart TV set-top box. The omission of a media player on the PS4 was a big letdown, and it was one of the reasons why I was hesitant to upgrade. PS4 streaming has existed for a while via Plex and third-party apps, but it wasn't as simple as using the PS3.
At E3, Sony officially confirmed that a software update will allow the PS4 to play videos, music, and photos from a USB drive and over DLNA. I'm just glad Sony decided to fix this problem, as it means that the PS4 can continue as my media centre, the way my PS3 has been.
Games look so good on the PS4
I downloaded a digital copy of Far Cry 4 on the PS3 recently, and the moment I fired up the game the random texture pop-ins and low quality textures made me cringe. In fact, it looked far worse than Far Cry 3. This coming from someone who doesn't care much for graphical fidelity is the point to note here. It doesn't stop at Far Cry 4 though, even games like Watch Dogs, Assassin's Creed IV: Black Flag, and Shadow of Mordor looked really bad. Games are being made ground up for the newer consoles now, and developers are forced to remove key assets and graphical flourishes for the games to run on older generation consoles.
And games on the PS4 look gorgeous. I played a little bit of Infamous Second Son on the PS4, and immediately fell in love with its colourful high-def visuals and constant 60fps frame-rates. Batman: Arkham Knight looks and plays the best on a PS4, because the PC port is an utter mess as even powerful cards like the Nvidia GTX980 are struggling to run it at medium settings without dropping frame-rates. The fact that the PS4 can play most games at 1080p is another huge advantage.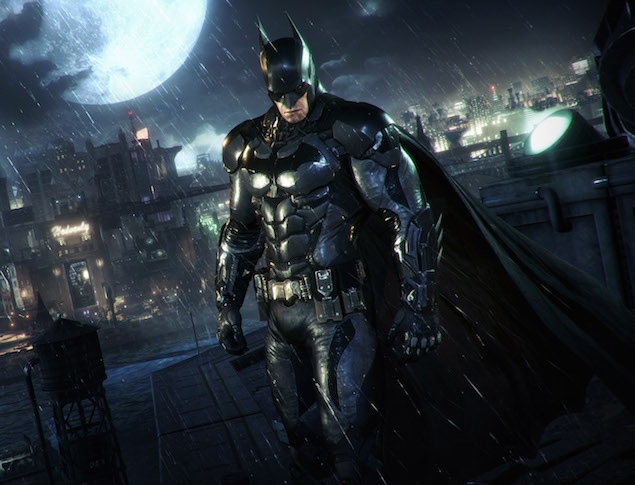 Replaceable hard drive
Sony recently announced a 1TB edition of the PS4 abroad and word on the street is that it will take until November (or later) to reach Indian shores. It will probably be priced much higher too. But it is really a non-issue because the hard drive on the PS4 can easily be replaced and we already have a detailed guide on how users can do that.
My PS Plus Collection
The biggest reason to upgrade though, is PlayStation Plus, and the huge library of PS4 games I already own. Allow me to explain. Ever since I subscribed to PS Plus for Rs. 2,250 a year, I've been hooked onto the service. It offers incredible value for money even with its current annual subscription fee of Rs. 3,999. You get two games, at least, for each of Sony's three consoles – PS4, PS3, and PS Vita (handheld), every month. And the same account can be used across all your devices, so if you have a PS3, a PS Vita, and a PS4, then you're going to get six or more free games each month.
Making this an even sweeter deal is that you can download all the games, even if you don't have the system but have a subscription to the service. In other words, as a PS3 gamer, I could already "buy" free copies of PS4 games, which I'll download once I get the console. Seriously, I can't think of a better way to get gamers hooked on to a particular ecosystem.
I've been hoarding all the free games on this service for the PS4. Granted, there are very few AAA titles but I definitely want to play indie games like Transistor and CounterSpy that are already in my download list. Can't do that unless I buy a PS4 now, can I?
Please respond in the comments section if you have more points to add or if you want to dissuade me from buying one with reasons of your own. In the meanwhile, Sony, can we get a price drop for the PS4 already?
["source – gadgets.ndtv.com"]