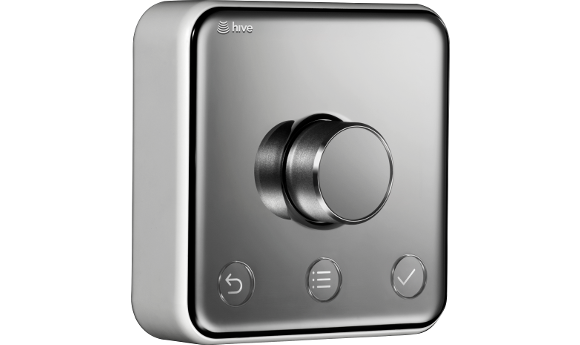 Over the weekend, several Hive smart thermostat in the U.K. were singing Nelly's classic song Hot in Herre, and that wasn't a good thing. A glitch in the popular thermostat sent temperatures at some users' homes soaring to 32°C (89.6°F).
Hive claims a user base of about 300,000 for its smart home products and is owned by British Gas, a U.K. gas and electricity provider. What caused the heating bug is unclear, but in a statement to The Memo, Hive called the problem a "temporary glitch." Apparently some users would trigger the bug by entering "a certain sequence of commands in the Hive iOS app."
It's not clear how many people were affected by the fiery temperatures but a few of them took to Twitter to complain about the issue, as seen above. Hive said the glitch happened to a "very small number of customers."
Why this matters: You can't get Hive in the United States, but it's always worth remembering that the brave new world of the Internet of Things is still in its early days and can easily go awry. A similar issue happened to Nest users in January when a software bug caused the smart thermostat to shut off and freeze people out. Nearly a year ago, an earlier "chilly bug" hit U.K. Nest users. Still, there are worse things than getting overheated in February—like having your doorbell expose your Wi-Fi password.
The good news is Hive users didn't have to deal with the extreme heat for long. Hive said even with the glitch it was still possible to adjust the thermostat's temperature on the mobile app, the web, or—horror of horrors—directly on the unit itself. It's not clear if Hive users will get compensated for any prolonged spikes in their heating bill.
["source -cncb"]