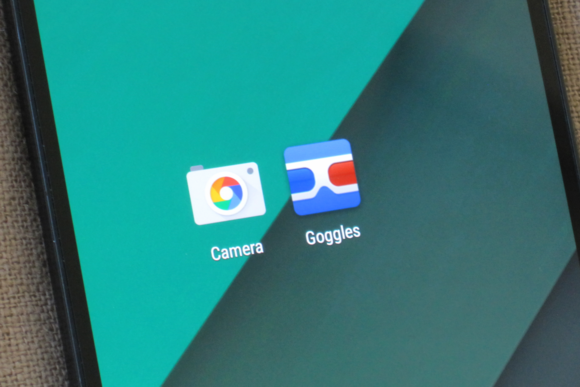 Google's stock camera app might get a serious injection of search power.
According to a Slashgear report, Google's camera will be able to recognize products, codes, and other objects and perform a search for them. This would turn your camera into a direct search portal, and make it easier for you to research an item or scan a QR code without the need for a separate app.
One piece of evidence comes from Google Goggles itself, which is rumored to be the source for this new integration. The app hasn't been updated since May of 2014. The interface used in the accompanying demo video and screenshots are from the Froyodays. My take is that instead of just letting the technology rot, behind-the-scenes work is underway to put these tools front and center. Since Google makes its own camera app for Nexus phones, this is the logical way to go.
According to the rumor, you'll be able to "scan" the environment and trace the object you want searched with your finger.
This could extend beyond just smartphones: Project Tango and Cardboard would be fit in well, as Google sees search and the Internet as moving beyond flat screens.
This is the type of technology that Google could show off at I/O, so it'll be on our list of things to watch out for.
Why this matters: Building in such integration is one way that Google can better leverage its search prowess on Android. Infusing more of its services directly into the operating system makes Android more powerful as you don't have to hop into a separate app every time you want to perform a new function. This is still in the rumor stage, but it's very much the type of thing that Google would do, especially if you consider how Google Now on Tap and other technologies are at the heart of Android.
["source-gsmarena"]