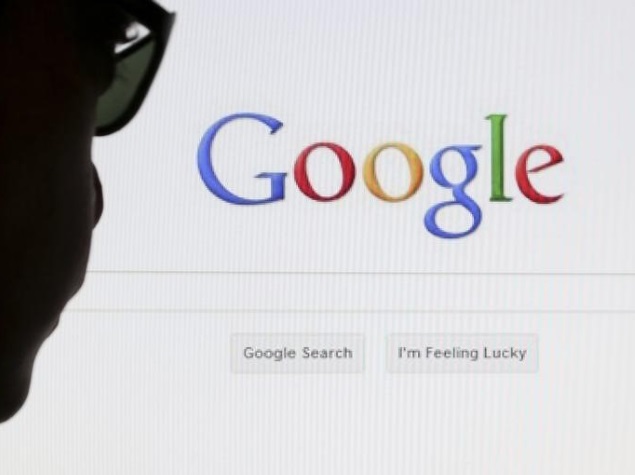 Google said Friday it was taking steps to remove from search results "revenge porn," or sexually explicit images of people posted without their consent.
The Internet search giant said it would soon put up an online form that will allow victims to make requests to remove these items from Google search queries.
"We've heard many troubling stories of 'revenge porn': an ex-partner seeking to publicly humiliate a person by posting private images of them, or hackers stealing and distributing images from victims' accounts," Google search vice president Amit Singhal said in a blog post.
"Some images even end up on 'sextortion' sites that force people to pay to have their images removed. Our philosophy has always been that search should reflect the whole web. But revenge porn images are intensely personal and emotionally damaging, and serve only to degrade the victims — predominantly women."
Singhal said Google will "honor requests from people to remove nude or sexually explicit images shared without their consent from Google search results."
He said it was "a narrow and limited policy, similar to how we treat removal requests for other highly sensitive personal information, such as bank account numbers and signatures," that may surface in search results.
"We know this won't solve the problem of revenge porn — we aren't able, of course, to remove these images from the websites themselves — but we hope that honoring people's requests to remove such imagery from our search results can help."
Twitter implemented a similar policy earlier this year, banning "intimate photos or videos that were taken or distributed without the subject's consent."
Reddit also moved to curb the posting of explicit images without consent of the people in them, after the online bulletin board was criticized for allowing the distribution of hacked nude pictures of Hollywood stars.
Google is facing a legal dispute in Europe on a similar matter, after an EU panel ordered the US tech giant to honor requests from individuals to have links to information about them deleted from searches in certain circumstances, such as if the data is outdated or inaccurate.
["source-gadgets.ndtv.com"]