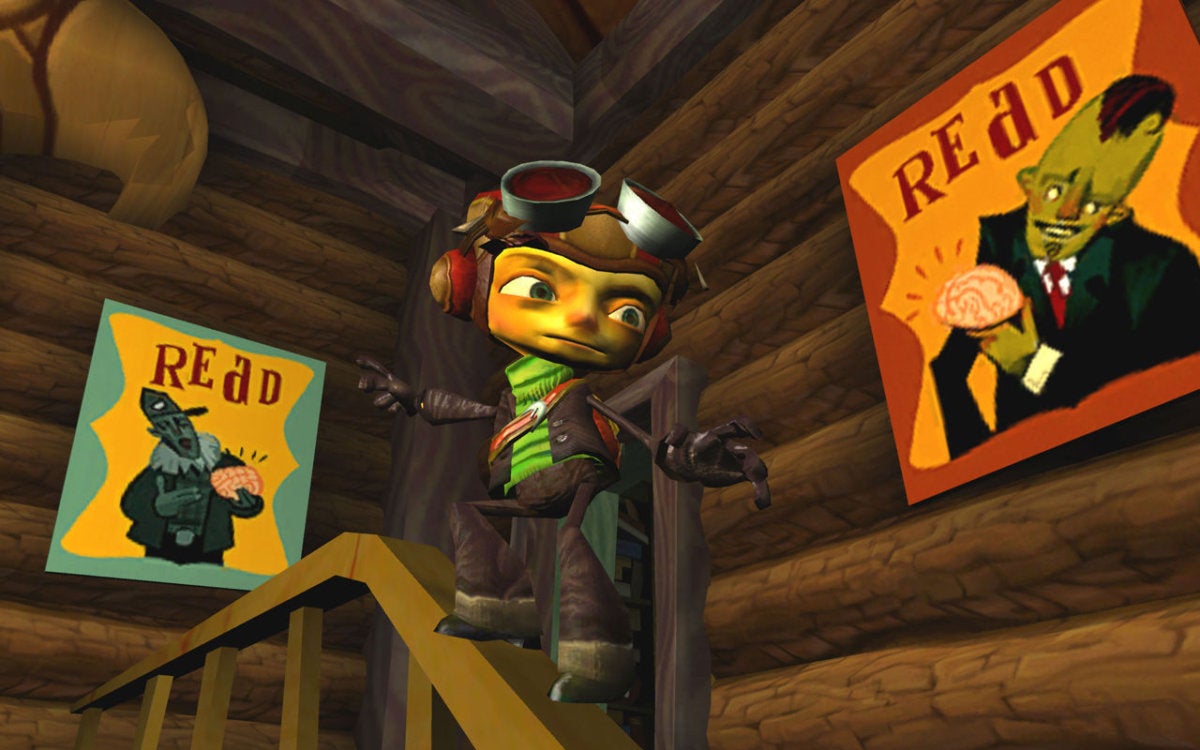 Okay, I'll keep this short because we are well-and-truly into review season now—this week alone we had Dishonored: Death of the Outsider, Divinity: Original Sin 2, Tooth and Tail, Cook Serve Delicious 2, some strategy game called Oriental Empires, and more. So many games.
Death of the Outsider has a launch trailer below, plus Humble is giving away copies of Psychonauts, thatgamecompany unveiled its Journey follow-up, Fortnite added a PUBG mode, Sea of Thieves lays out the essentials, and more.
This is gaming news for September 11 to 15.
Crazy
The free games keep coming, for whatever reason. Last week we had a grip of them, this week EA started giving away the Star Wars Battlefront season pass, and now Humble is handing out copies of classic Double Fine game Psychonauts—you know, the one about the kid who romps around in people's brains. Grab it fast though, because the offer's only good until early Saturday, Pacific Time. (It comes with a Steam key.)
And your "free" game of the weekend is Dead by Daylight, the 4-on-1 horror game where one person gets to kill off the hapless idiots who stumble around in the dark and try to turn a few generators on. It's free-to-try until Sunday, which is probably a good call because Steam reviews have been mixed lately.
Oh, Ubisoft's post-apocalyptic shooter The Division is also free-to-try from now through Sunday, wooing PC gamers to its grind before Destiny 2 launches on Windows next month.
Longest Journey
The next game from Journey developer thatgamecompany was revealed this week…during the Apple event. It's called Sky, and it turns out it's a timed exclusive for Apple TV, iPhone, and iPad. Emphasis on "Timed" though, and we can only hope it comes to PC in the not-so-distant future.
Super
Another exclusive that miiiiiight hit the PC soon: Injustice 2. That is, if you believe a couple of retail listings from European games stores. PC Gamerand WCCFTech spotted a PC version of Injustice 2 on Amazon.fr and Game Mania, which might indicate a forthcoming port. It wouldn't be the first time—NetherRealm and WB did the same with Mortal Kombat X's DLC.
Fortress of solitude
The onslaught of games hanging on Playerunknown's Battlegrounds's coattails has begun, with Grand Theft Auto V adding its own battle royale mode two weeks ago and now Fortnite following suit. Battle Royale with a base-building element sounds kind of cool, but lord I'm already sick of this trend and PUBG isn't even six months old yet.
Ghosted
"Wait, is Ghost Recon Wildlands adding a Battle Royale mode too?" Well, you'd think so with that huge map of theirs, but no. Instead it's adding a class-based 4-versus-4 Team Deathmatch mode, with a beta running next weekend from September 21 to 25. I guess we'll have to wait until the next Ghost Recon to get that 100-person multiplayer mode.