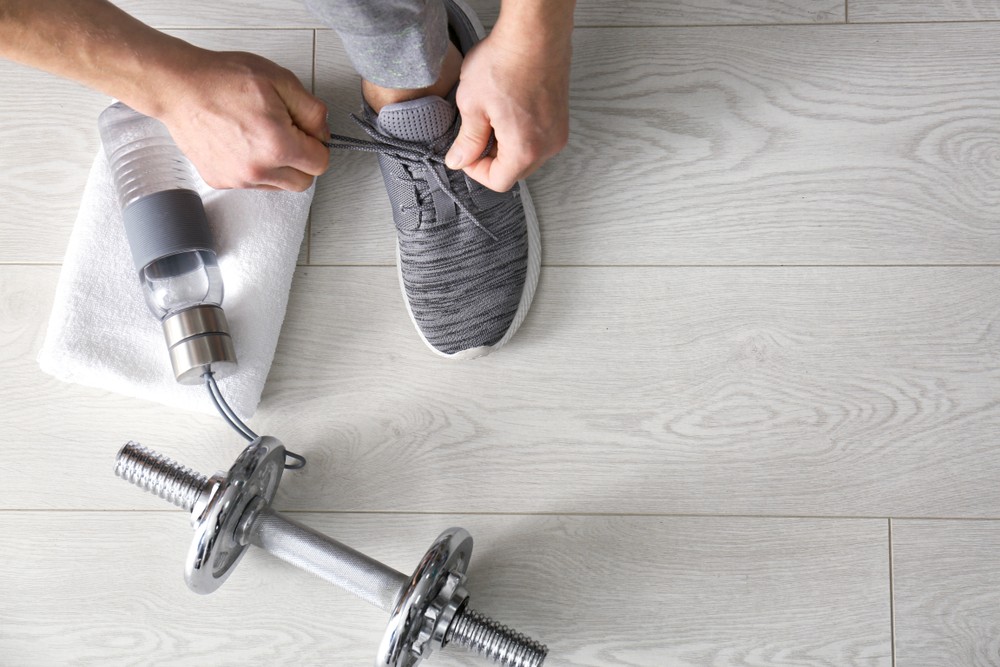 Non-communicable diseases (NCDs) — many of which are related to unhealthy lifestyle choices — are on the rise. (Shutterstock/File)
Indonesia has set itself an ambitious goal of establishing universal health care by 2019, a move commended by the United Nations as part of the 2030 Sustainable Development Goals.
While its goals are noble, we are coming up against the reality of a tough budgetary environment and numerous inherent problems within the healthcare system.
Even though people have started adopting a healthier lifestyle, we tend to reduce health care to treating illness. Furthermore, non-communicable diseases (NCDs) — many of which are related to unhealthy lifestyle choices — are on the rise.  In the case of Indonesia, in a 2014 report the World Health Organization revealed that NCDs accounted for 71 percent of all deaths.
While the government and the private sector play their role in tackling this epidemic, it is time for individuals to take greater responsibility for their own health. We should, for example, develop a habit of getting regular medical checkups, simply because we may have serious medical conditions.
What we have not realized is that being responsible for our own "healthy health" — by adopting a healthy lifestyle — would lower the risk of chronic diseases and other medical ailments. A healthier population would have a significant impact on the government's healthcare spending. As we know, since its inception four years ago, the Healthcare and Social Security Agency (BPJS) has been suffering from a substantial deficit.
The problem lies not only on the funding side, but also the spending side. The BPJS still struggles to cover the costs of treatment for a vast number of people.
Although many chronic conditions can be prevented through lifestyle changes, it seems that a lack of education — for both healthcare providers and patients — is one of the biggest barriers. It is time to look beyond curative measures — helping the sick recover — and shift to preventive measures — helping the healthy stay healthy.  That's why I have coined "healthy health" to describe a lifestyle that aims at keeping us healthy.
Of course, people will someday fall ill.  And when they do, we have to ensure they get an integrated approach from healthy living to homecare. The health continuum — from hospital to home — is the only way to address the complex health challenges we are facing. As the consumer and healthcare worlds collide, solutions must span across both.
Health technology companies can lead the transformation of healthcare. The challenges in healthcare access can be summarized as ACCA, short for access, capacity, capability and affordability. Innovation and technology play an important role in solving those challenges.
Access to and the cost effectiveness of care can be improved by employing technology — particularly digital technology and software development.  Technology plays a significant role, especially in remote communities, where it becomes possible to enhance legacy systems, methods and procedures entirely through the application of new devices and services.
Whether at a big city hospital or a small clinic, the challenges are numerous: access, affordability, policies, regulations and skilled workforce issues can seem overwhelming.
While technology will not overcome all obstacles in the way, it can address them. We can strengthen hospital-based acute care with better-trained professionals.  We can provide equipment and solutions to hospitals that would help them get faster diagnosis and screening.  We can optimize hospital operations to lower overall costs. And we can also move toward new models of integrated healthcare systems that better support preventive healthcare.
Technological innovations from private companies provide crucial contributions to the efforts of healthcare providers and local and national governments in providing appropriate healthcare. For example, the private sector can provide the necessary technology to connect healthcare professionals in rural areas to those in hospitals with more complete facilities in order to get faster and more accurate diagnoses. This can be done through telemedicine.
In Indonesia, telemedicine and software development for healthcare has started, albeit on a small scale. To bring this technology into its full potential, close collaboration between the government and private sector is needed.
One of the challenges in bringing telemedicine to Indonesia is the lack of solid regulations. Telemedicine combines medical devices with IT, a combination that is unfortunately not clearly contemplated in existing government regulations. What we have now is that the devices and software are regulated, but the space where they come together is a gray area that ends up inhibiting the use of medical technology.
Despite the power of advanced technology to forge new paths in care delivery, educating people about the importance of adopting a "healthy health" approach remains critical. Even simple awareness campaigns can encourage people to keep track of what they eat, drink and do.
By introducing telemedicine and other innovative technology solutions to the mix, we are helping both healthcare and the BPJS — the former stretched to capacity, the latter squeezed dry — to fulfill their mission on behalf of Indonesians and Indonesia.
***
The writer is the president director of Philips Indonesia. The views expressed are his own.
["Source-thejakartapost"]