The Samsung Galaxy J7 (2016) has been given the OK by the FCC (after it was certified by the Bluetooth SIG). This certification puts the battery capacity at 3,300mAh – a nice 300mAh bump from the original (and it also disproves the 4,300mAh claim).
The phone has been benchmarked a couple of times, both in Snapdragon and Exynos flavors. The Exynos model will be the new 7870 Octa, based on Cortex-A53 and Mali-T830 and built on 14nm.
The Snapdragon model is less clear – GFX Bench detected Snapdragon 615 (same as the original model), but kernel patches suggested a newer Snapdragon 650 (with Cortex-A72 cores), a better match for the Exynos.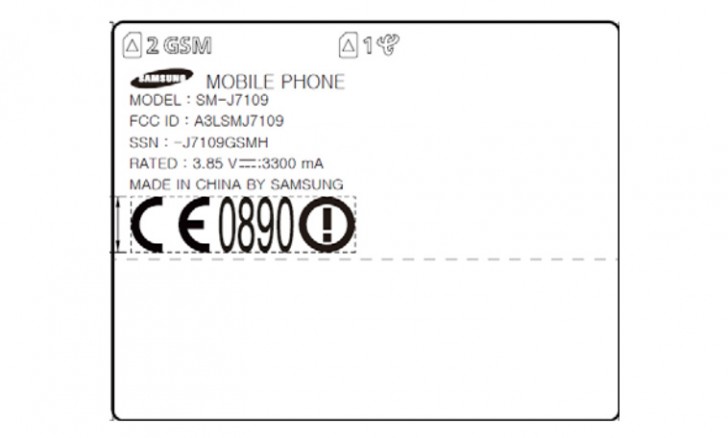 Even the amount of RAM is unclear – it goes from double (3GB) to a bit more (2GB), compared to the original J7.
Anyway, it's pretty certain that the Samsung Galaxy J7 (2016) will increase the Super AMOLED resolution to 1080p and you'll get a 13MP/1080p camera. Note that the device the FCC tested, SM-J7109, is a dual-SIM model headed for China.
["source -cncb"]