OnePlus co-founder Carl Pei announced on the company's official forum today that theOnePlus X will be available for purchase without invites from now on. Previously, potential customers only had "invite-free Tuesday" to get the phone.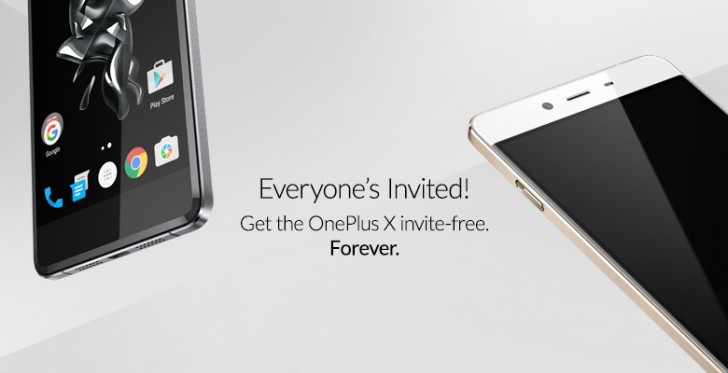 Currently, the OnePlus One, OnePlus 2 and OnePlus X are sold wihtout invites. For the OnePlus One the company needed one year to do so, while the OnePlus 2 took about four months from its launch. The OnePlux S is the quickest of the three to go invite-free in just three months.
Here's what Carl Pei had to say about the milestone.
We're extremely excited to be making the OnePlus X invite-free more quickly this time around. With every device we release, we grow more mature and more adept at handling the demands and expectations of our community. We largely owe our success to your unrelenting support, so we hope that this development will make the process of purchasing your very own OnePlus X as smooth and effortless as it can possibly be.
As a reminder, the phone has a 1080p touchscreen, a 13 MP rear camera with LED flash, an 8 MP selfie shooter, Qualcomm's Snapdragon 801 chipset running things aided by 3GB of RAM, 16GB of expandable storage, and a 2,525 mAh battery. The software version employed is Android 5.1.1 Lollipop.
["source -cncb"]