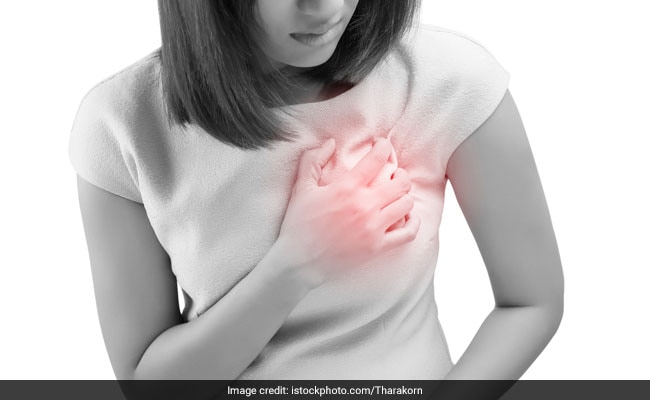 Your heart health may be contingent upon the place you inhabit claims a new study. The new study published in the journal Circulation: Cardiovascular Quality and Outcomes studies the risk of neighborhood and socioeconomic status like education and income on heart in detail.For the study the team compared the census tract data on socioeconomic deprivation – a clustering of neighborhood-level variables of wealth, education, occupation and housing patterns – and heart failure rates among 27,078 middle-aged whites and African-Americans from the Southeastern states.
They further grouped the participants (average age 55, 69 percent African-American, 63 percent women) in three groups ranging from the least-deprived to the most-deprived neighborhoods.
The findings revealed that those living in more socioeconomically deprived areas were at the highest risk for heart failure.
The average follow-up of more than five years revealed that over 4,300 participants became victims of heart failure.
With worsened socioeconomic factors from group to group, the risk of heart failure increased to 12 percent. About 4.8 percent of the variance in heart-failure risk was explained by neighborhood factors, after having adjusted other external factors.
Socioeconomic status like education, income level and occupation had strong, independent associations with risks of heart failure and many other chronic diseases noted the researchers.
The study is a further evidence suggesting that characteristics of your place of residence, may play a significant role in influencing the risk of heart failure over and above the role of your own individual socioeconomic characteristics.
The researchers are optimistic that the study would pave way for possible interventions and preventive measures.
For the study, participants from the Southern Community Cohort Study (SCCS) – an ongoing prospective investigation of cancer and other chronic conditions in a largely resource-limited, underinsured group of recruits in 12 Southeastern states were studied.
About 50 percent of the study participants belonged from the socially deprived neighborhoods. Seventy percent of residents studied earned less than $15,000 a year.
Improved community resources like exercise facilities, healthy food outlets and medical facilities could play a huge impact in overall heart health of the people. It could mitigate cardiovascular disease risk factors like obesity, hypertension and diabetes, noted the researchers.
Eating and drinking well and giving your heart the fuel it needs, is a prime requisite for a good heart health. Here are four foods you must include in your daily diet to boost heart health.
1. Oats: Oats are known to contain a type of fiber that helps bind bile acids and expel them from the body. These bile acids are made from cholesterol. A diet that includes oats is effective in lowering the cholesterol levels in our body.
2. Nuts: Munching on a handful of nuts can do wonders for your heart. These nuts have high amounts of unsaturated fats that are good for your heart as they help in reducing the inflammation of the arteries.
3. Legumes: Legumes are great for the heart and have antioxidants, proteins and fiber. They are also a great source to get your folate requirement from and also help in increasing the platelet activity.
4. Berries: Berries are full of heart-healthy phytonutrients and lots of soluble fiber. Make a quick smoothie or sprinkle them over your breakfast cereal.
["Source-ndtv"]