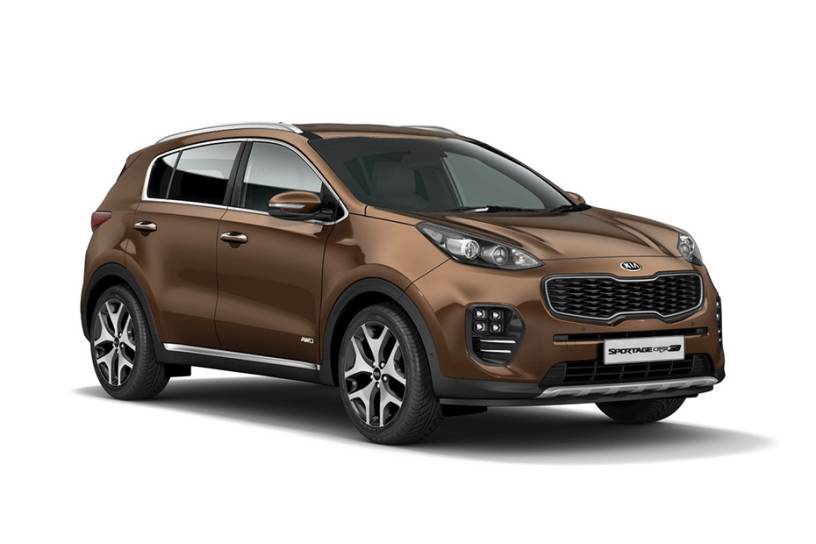 South Korean automaker Kia Motors is set to introduce a 48-volt diesel mild-hybrid in the Kia Sportagein 2018. This mild-hybrid tech marks the beginning of Kia's 2025 electrification strategy, as part of which it plans to introduce 16 advanced powertrain vehicles – five hybrids, five plug-in hybrids, five battery-electric vehicles and a new fuel-cell electric vehicle, which is due in 2020.
The diesel engine with the mild-hybrid tech, which Kia likes to call EcoDynamics+, will also find a place under the bonnet of the upcoming third-generation C'eed in 2019. The carmaker plans to pair this mild-hybrid tech with its petrol engines as well in the future. Kia says that the technology is compatible with both manual and automatic transmissions, and is capable of being adapted for front-, rear- and all-wheel drivetrain layouts.
In India, Maruti Suzuki and Mahindra offer some form of mild-hybrid tech in their mass-market products. Maruti's tech, dubbed SHVS, gets power assist, brake energy regeneration, and idle engine start/stop. Apart from what SHVS offers, EcoDynamics+ brings a moving start/stop function to the table. This allows the engine to turn itself off during in-gear deceleration and braking to improve fuel efficiency and reduce tailpipe emissions.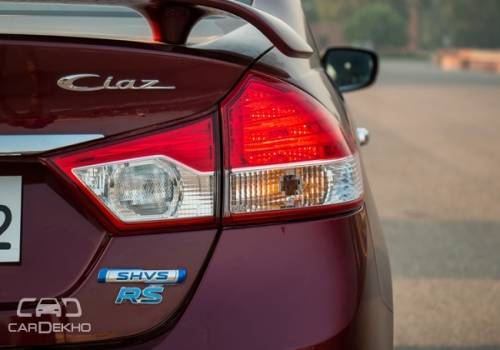 Must read: Upcoming Maruti Car Launches In 2018 – New Wagon R, Ertiga & Ciaz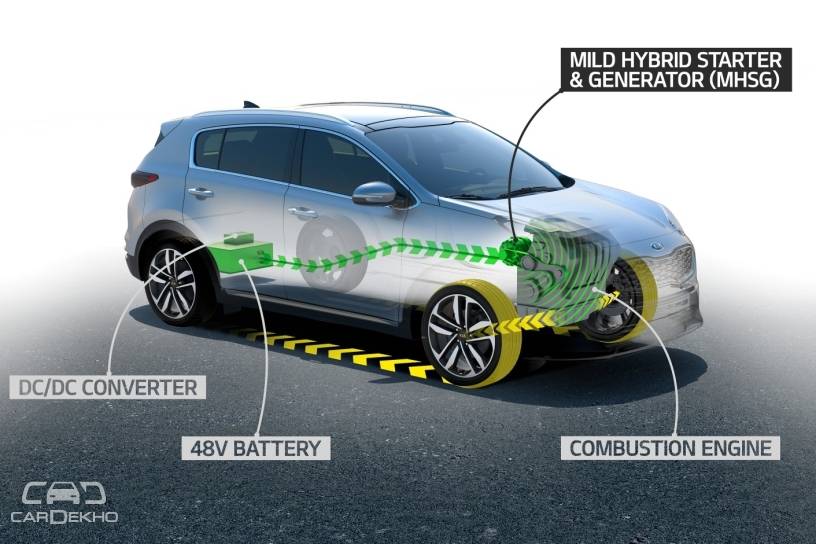 EcoDynamics+ In Detail
The EcoDynamics+ uses a 0.46kWh 48-volt lithium-ion battery and a Mild-Hybrid Starter-Generator (MHSG). The MHSG switches between 'motor' and 'generator' modes seamlessly. In the former mode, the MHSG provides 10kW of electric power assistance to the powertrain during acceleration, whereas in the latter, the energy is captured during in-gear acceleration and braking, which is then used to charge the batteries.
In simple terms, it supplements the acceleration of the car. While accelerating, the EcoDynamics+ powertrain supplies additional electric power via the 48V motor thereby taking partial load off the engine and simultaneously reducing the CO2 emissions. It also stores energy during deceleration and braking.
Can it be incorporated in existing cars?
Kia claims that the compact nature of the technology makes it quite easy to integrate it in existing cars. Unlike plug-in hybrid cars, in which you need charging sockets, mild hybrid technology doesn't require any change in the architecture of the vehicle.
Okay. What's In It For India?
Since we expect diesel cars to become significantly costlier in the BSVI era, mild-hybrid tech with petrol engines might turn out to be a competitive alternative to diesel engines. Mild-hybrid tech can also play a crucial role in meeting CAFE (corporate average fuel efficiency) norms. So, we expect Kia to introduce this technology in India in the near future.
What remains to be seen is whether Kia brings this technology to India with its initial products, like the SUV based on the SP concept or the second SUV it plans to launch later, or wait till 2021-22, when it has more than a handful of products in its portfolio. It will also be interesting to see whether Hyundai can bring this technology to India before Kia does.
["Source-cardekho"]