Huawei has revealed that their smartphone sales in Latin America has crossed the 10 million milestone. The revelation was made by the company's Senior Vice President Yu Chengdong, who also shared a celebratory poster featuring popular football player Lionel Messi.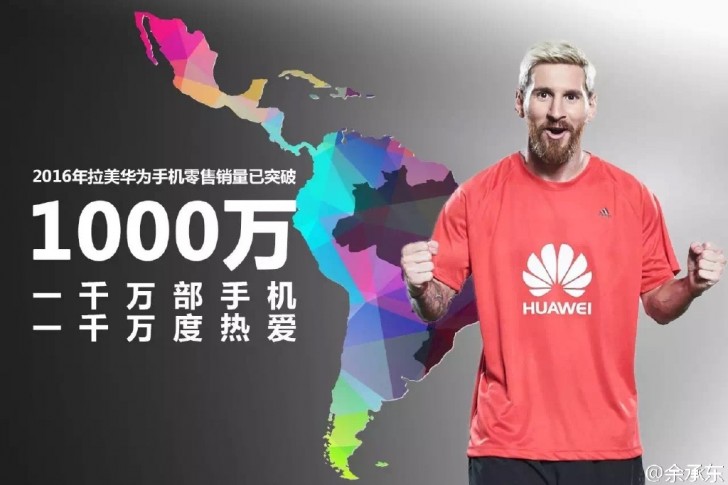 The Chinese company has plans to expand its presence in South America, evident from the fact that the firm has already announced that it will open around 1,500 new retail stores in the region this year.
The news comes just over a couple of weeks after Huawei revealed that it has managed to sell more than 9 million units of its P9 smartphone around the world.
source"cnbc"