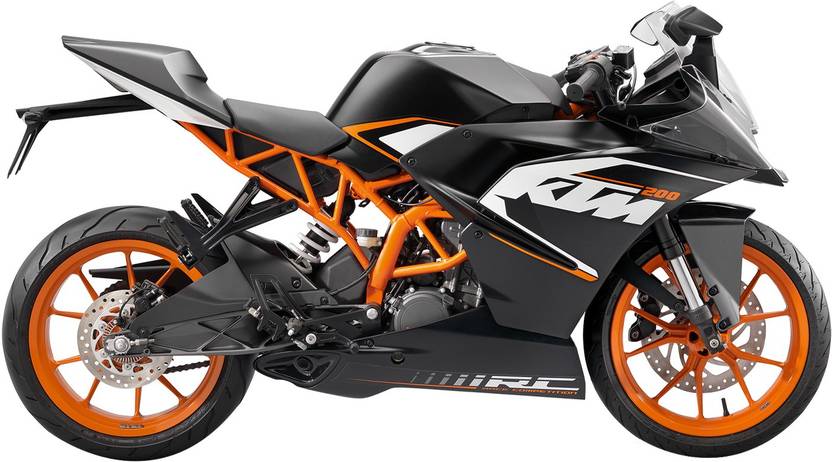 You can never be fully prepared for riding on Indian roads. Even after decades of riding experience, the obstacles that you may encounter on our highways will surprise you. The statement above gets confirmed in the near-miss video of a KTM RC200 that was uploaded on Youtube. In the video, the rider encounters a metal grill on the highway while riding at 125 kmph. Take a look at the video.
The rider was riding his KTM RC200 on the highway, with moderate in sight, so he was doing the speeds of 120-130 km/h. In the most unexpected turn of events, out of nowhere, a metal grill appeared in the middle of the road. The rider somehow managed to save himself from a fatal crash by applying the brakes effectively, while also avoiding locking up.
Although the rider survives the crash miraculously, the metal grill gets stuck to his gear lever and drags along with the bike. He separates the metal grill but a weird sound starts coming from his bike. There is no physical damage visible in the video but there is a good chance that some internal components may have been damaged.
KTM RC200 has no ABS unlike it's elder brother, the RC390. Still, the bike is not a slow motorcycle by any means. Its liquid cooled 199-cc engine produces 29.85 PS of power and 19.2 NM of torque, it has a top speed of 140 kmph, which is more than enough for riding on our highways. The incident just goes to show how important ABS is, especially, in a country like ours.
Aside from the usual dogs, cows and bad drivers, you can also add a metal grill to the list of things to watch out for while riding on Indian highways. The situation could have been handled well by the ABS but it is always advisable to not to ride faster than the recommended speed limit. The rider managed the situation effectively because just ahead of the metal grill was a Toyota Fortuner and a luggage truck which he also had to overtake. The lesson to be learned here is only one that you can never truly expect what you may face on our roads. So always stay sharp while riding.
["Source-cartoq"]