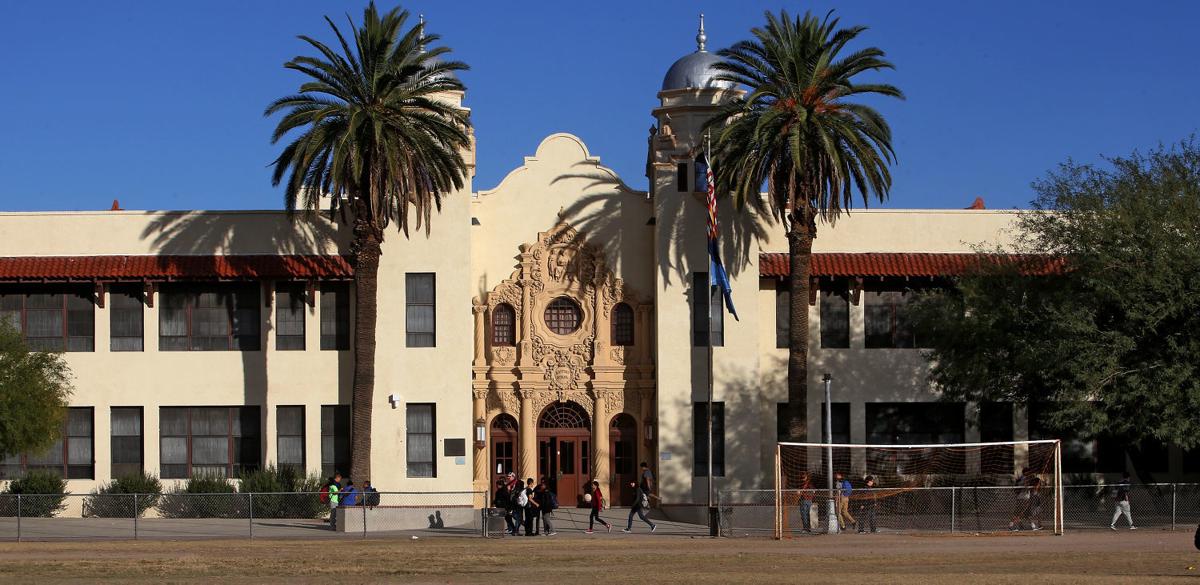 Safford K-8 Magnet School was recognized for effective implementation of proven practices in civic learning.
Thirty-five Arizona schools have been named 2016-17 Civic Engagement schools by the Arizona Department of Education.
The Tucson Unified School District's Safford K-8 Magnet School was among eight schools that won the department's highest distinction as a school of excellence.
The program identifies schools that demonstrate knowledge and effective implementation of proven practices in civic learning.
Catalina Foothills School District is hosting a teacher job fair on Saturday, March 3.
The event is from 9 a.m. to noon at Valley View Early Learning Center, 3435 E. Sunrise Drive.
Catalina Foothills is recruiting teachers for a variety of subject areas, including math, science, elementary education, English/journalism, and special education.
Candidates are encouraged to bring résumés. For more information, visit cfsd16.org.
Vantage West opens scholarship program
Vantage West Credit Union is accepting applications for its 2018 scholarship program.
Vantage West will award $1,000 each to 10 students pursuing higher education in Arizona in the fall.
The scholarship program is open to new and returning students to Arizona colleges and universities, vocational/trade/technical schools, as well as those pursuing post-graduate studies.
Winners will be selected based on academic merit, content and quality of an essay and overall character as demonstrated by philanthropic activities and other accomplishments.
The application form, along with official rules, is available at vantagewest.org/scholarship; the deadline is March 17.
CITY Center hosts March 1 open house
CITY Center for Collaboration Learning invites the community to tour its new facility on Thursday, March 1, from 5 to 6:30 p.m.
CITY Center for Collaborative Learning transformed the historic Howard & Stofft Stationery building, 37 E. Pennington Street, into a modern collaborative learning center.
The facility has space for innovative teaching and provides a resource for educators and the community. It features a large common area for performances, a teaching kitchen, a space for hands-on projects and offices.
The Nature Conservancy and Arizona Highways magazine invite Arizona students ages 13 to 18 to submit nature photos for the sixth annual Adventures in Nature photo contest.
Winners will receive up to $10,000 in prize money, plus gift certificates and passes to Nature Conservancy preserves in Arizona. Winners will also have their photos published by the sponsors: The Nature Conservancy in Arizona, Arizona Highways magazine and Cox Communications. Winners also will receive a photography workshop from Arizona Highways Photo Workshops.
["Source-tucson"]